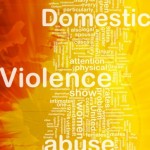 The Regaining One's Self Esteem (R.O.S.E.) Fund is a New England non-profit, based outside of Boston, chartered to break the silence and the cycle of domestic violence (DV) and teen dating violence and abuse (TDVA).
The R.O.S.E. Fund is focused on transforming high schools, colleges and communities from 'Unaware and Unprepared' to 'Informed and Effective' in fully understanding and addressing these issues. They are actively breaking the silence and the NIMBY (Not in My Backyard) myths associated with these issues on a high school by high school and community by community basis across New England. They are exposing these issues by 'localizing' them. They then educate, energize and empower groups of concerned citizens, parents and principals to become an active and effective part of the solution.
In partnership with leading hospitals and doctors across New England, The Regaining One's Self Esteem (R.O.S.E.) Fund is providing a wide range of free medical and surgical care to women disfigured by acts of domestic violence. Surgeries and procedures range from scar revisions and dental work to cosmetic reconstructive surgery for the head, neck, and face.
Surgery/Dental Applicants:
Applicants for medical/dental reconstructive services and surgeries are:
A female survivor of domestic violence who as a direct result of an abusive relationship is in need of a facial and/or dental reconstructive surgery.
A resident of New England
In a safe place (i.e., you have been out of the abusive relationship for at least 1 year, or the abuser has been incarcerated or deported)
Unable to otherwise pay for the surgery (i.e. can't otherwise afford it)