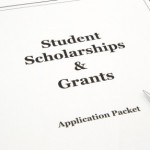 The Sallie Mae Fund sponsors several scholarship programs and supports hundreds of college scholarships. All of their programs are based on financial need, as The Fund seeks to bridge the dollar gap when no one else can. With an estimated $3 billion in private scholarships awarded nationally each year, The Fund aims to send the message that money is available to those who make the effort to apply. Since 2001, The Sallie Mae Fund has awarded more than $15.5 million in scholarships to more than 6,350 students.
American Dream Scholarship Program
Established in partnership with the United Negro College Fund, the American Dream Scholarship Program is open to African Americans with financial need. Applicants must be U.S. citizens or permanent residents, with a minimum 2.5 grade point average (on a 4.0 scale), who meet Pell Grant eligibility criteria, and are enrolled full time at approved, accredited, undergraduate institutions. Scholarships range from $500 to $5,000.
First in My Family Scholarship Program
The First in My Family Scholarship Program, developed in partnership with the Hispanic College Fund, offers scholarships to Hispanic-American students who are the first in their family to attend college and have financial need. The program is open to Hispanic Americans who are U.S. citizens or permanent residents enrolled as full time undergraduate students at approved, accredited institutions. Students must have a minimum grade point average of 3.0 (on a 4.0 scale). Scholarships range from $500 to $5,000.
Unmet Need ScholarshipSM Program
Open to families with a combined income of $30,000 or less, this program is intended to supplement financial aid packages that fall more than $1,000 short of students' financial need. This scholarship is not designed as a substitute for aid provided by an institution.
Community College Transfer Program
Offered in collaboration with the Hispanic Scholarship Fund, this program provided scholarships to Latino students transferring from a community college to an approved, accredited higher education institution.
Writers of Passage Scholarship Program
In partnership with the National Association for Equal Opportunity in Higher Education (NAFEO), this program involved an essay competition that awarded winning students from a Historically Black College or University, or a predominantly black college, with a $5,000 college scholarship.
Universities that scholarship winners are attending received a $20,000 grant from The Sallie Mae Fund.
Download The Sallie Mae Fund Scholarship Programs
Read Top 10 Tips for Planning and Paying for College