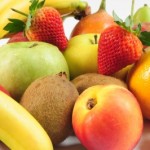 As mothers it is up to us to feed our children the right kind of food. If we feed them healthy food, we can help them develop strong immunity as well as a healthy body. In fact experts believe that the food we eat as kids has a huge role to play in our health even when we are adults. Some how children don't take as kindly to healthy food and there is hardly a child in the world who will choose broccoli over ice cream.
While at some level we are able to ensure that the children eat wholesome meals, their snacking usually turns into an empty calorie intake that sometimes even does a lot of damage to the body. Below are 3 healthy snack options that are a must in very mother's kitchen:
Dry fruits – Right from raisins to almonds, cashew nuts to even pistachios, they are all sources of energy. Offer dry fruits to your kids as snacks and you can be sure that you have kept all the mono-saturated oils, the refined sugars and even the high cornstarch calories away from them. Dry fruits help children grow stronger and better their bone formation. These foods also contribute towards healthier skin, hair and nails of a person. They are high in energy and come with absolutely no synthetic add-ons. So the next time you find your kid reaching out to a pack of potatoes chips, simply replace it with a bowl of dry fruits instead.
Fruit – High in fiber and laden with various minerals and vitamins, there is no question that fruits are a great snack for adults and kids alike. In fact it is believed that every child must have 4, 5 servings of fruit in a day. Right from that banana in the morning to a nice juicy citrus fruit in the afternoon to an apple in the evening (remember: an apple a day keeps the doctor away…), it all works towards keeping the hunger pangs in control and also providing the child with her daily dose of vitamins and minerals. Indeed a much better option than empty calorie bread offers.
Cheese – Another protein rich snack that is great for children is cheese. Most kids love it enough to gobble it up as is and for others you can add some fruit, etc to make it more interesting. Cutting out the cheese in interesting shapes can also help here since children do get visually attracted towards the food before they eat it. A cheese sandwich with wheat bread is also a great idea and you can add some tomato slices and cucumber to it too.
Keeping the kids hooked on to healthy snacks will ensure their health. Deep fried preservative added snacks can ruin your child's health tremendously and also expose you kid to a lot of ailments. So keep the above healthy snacks in mind and make sure that you give these healthy options to your kids when they ask for snacks instead of letting them dive into a large bag of corn chips.