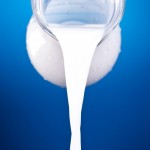 Mothers usually are not people who have a lot of time on their hands, and this means that frequent trips to the beauty salon are not part of their schedules. Keeping up appearances may get to be a very difficult option for a mom who finds that most of her day zips past her while she is still in her sweats. While clothing and other such accessories can be bought with greater ease, it is skin, hair and nail care that demands constant attention if one is looking for cosmetic appeal.
There are a few home tips that can help moms look like they have been going to the parlor regularly and impress with their perfectly groomed look. Some of these tips are listed below:
Milk it – When looking to fight skin dryness or even a darker pigmentation, opt for full cream milk. Just apply a coat of milk on the region and let it dry fully. Use cold water to wash it off and dab it dry with a clean soft cloth. Another beauty tip for which milk works fantastically is a hair pack. Just apply the milk like oil in your hair and let it dry out. Wash your hair with a non chemical shampoo to experience soft and glowing hair.
Tea for me – In case you suffer from puffy eyes or under-eye bags try placing tea bags dipped in ice water on the area. This is great home remedy for the hung-over look too. Not only is it refreshing but also ensures that the area around the eyes receives its pick me up dose and you are ready to look fabulous without having to put a hint of under-eye make up. Tea leaves also work great as a soother for cracked heels and rough feet. So if you suffer from these dip your feet in a cold tea mixture for about fifteen minutes and see the difference. Tea leaves also work effectively as a conditioner and a wash with tea leaves water right after a shampoo will leave your hair very soft and manageable.
Sea salt – Now that is one ingredient that almost any home in the world can boast of. While it does add flavor to foods, there are several other qualities that the salt boasts of. It is a great exfoliate and works like magic to remove dead skin and all this without any chemical damage. The same is known to have greatly relaxing affect when added to a warm bath tub. The salt also works wonderfully for cleaning teeth a brushing with it will not only whiten your teeth but also help you fight problems like gingivitis.
There are several home beauty tips that moms can adopt to make themselves look better and nicer. They do not need to go to a parlor and spend money every time. Simply adopting these beauty tips will help them enhance their cosmetic appeal and that too while staying at home. Indeed this is killing two birds with one stone.