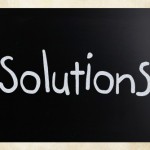 It is a wonder why no man has ever had to bother with juggling home and work together. Somehow, it seems to be the woman's domain to get this balance right and strangely if the woman is also a mother then it gets to be her responsibility all the more.
Those women who go out to work and have to tend to the home front too may often find control slipping out of their hands. The pressure of both sets of responsibilities can get to be overwhelming. While there are no easy solutions here, there are a few small tips that can help to make the situation a bit better as opposed to a total downfall.
Some tips on balancing home and work are listed below:
Demarcate – A golden rule to live by when you need to work and care for a home is to never bring your office home or for that matter take your home to the office. Have a clear demarcation line between the two. If you are getting casual calls from friend at your work place, be nice and let them know that they can call you at home later and that the work timings are only for emergencies. On the other hand if you find colleagues calling your home after office hours are over in order to talk work with you, let them know that you will discuss it in office the next day.
Organize – The more you plan and organize the less the chances of a breakdown. Anticipate emergencies and learn to be prepared for them. Plan for the entire month's schedule; work on future projects when you have free time in office, plan menus at home that you know you will be able to handle. Being prepared for the days to come does help in case your house of cards comes tumbling down in case of an emergency like a fever or an accident. In order to be prepared you will need to organize a bit and for this you will need to look into your requirements and put in efforts to plan and put your resources to the best use.
Prioritize - Though we may all like to plan, life does not follow the plans that we lay out for it. In times when your life does not go in keeping with your plans, learn the art of prioritizing. So in case the project is very big and there is no other way apart from working on it at night, bring it home and break the demarcate rule a one time. Similarly, if your child has been in an accident, do not wait for office hours to get over, but rush to her side irrespective of the time. Learning to judge the importance of the task is the foundation of juggling home and work.
In all these times make sure that you do not give up on life itself. Home and work are parts of your life and not your entire life itself. Keep a positive attitude and give it your best shot. Do not lose hope and self esteem in case things don't go exactly or immediately according to plan.