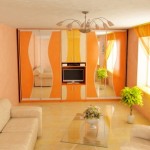 Winters do get their fair share of gloomy days along with them. Going weeks without having the bright sun warm us up forces most of us to stay indoors as far as possible. This is also a time when we need our house to be nice and cozy so that we are able to keep warm in body and spirit here. The holiday season adds to this need to brighten up our homes since we need to bring in cheer into the house.
Below are some tips on how to brighten up your home without spending a fortune on it:
Paint a wall – One of the quickest ways to brighten up your home is to paint a wall of the living room in a bright color. Pick a color that will go well with the already existing decor of your home. Deep reds, bright yellows and even earthy oranges are quite a favorite with people looking to brighten their home. Pick a wall that is seen from most angles in the house so that its brightness spreads to all areas of the home.
Cushions and rugs – Another great way to brighten up your home is add colorful cushions and rugs to the house. You will be surprised at how two large bright cushions can liven up your entire room. Rugs tend to bring in not only color but are great for warmth too. So if you find that you house has a cold and damp look to it, throw in a few warm rugs all over the place and watch how everything brightens up almost magically.
Brighter lights – Since in summers a lot of sun light comes into the house, we rarely miss bright lights, especially during the day. However, in winters lack of lights in the house can make it look very gloomy. So add some bright lights to the living room and other such areas so as to brighten up the house a bit. Simply replacing the current light bulbs with a higher wattage will serve the purpose well too.
Paintings – Adding paintings to the house also helps to brighten it up, but then it is important to choose cheerful and bright paintings as opposed to gloomier ones. You could even opt for posters that you can frame or actually buy some nice oil paintings, depending largely on your budget. Adding fun family pictures can also work well in this scenario and you can make a nice collage on the wall with these family moments.
The intention of all these tips is basically to liven up the house and make it cheerful. However, each home is unique and how you decide to brighten up your home is purely a matter of personal choice.