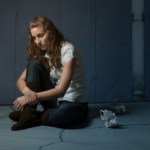 As parents we can never imagine anyone abusing our children. However, children are innocent and very easy to fool and this is reason why they can fall into trouble very easily. As much as we love our children's innocence, we need to teach them how to be aware of the dangers around. Child abuse is a very real problem and we must make sure that our kids are guarded against it.
While we cannot keep our kids in bubble wrap, there are certain precautions that must be taken to ensure that our children are not being abused in any way. Keep in mind that abuse can manifest itself not only in physical form, but also as mental manipulation, so we need to look out on all fronts. Here are some tips to keep in mind when looking to safeguard against child abuse:
Talk to your kid - While we may not want to scare of our children, it is important that we talk to them the about possible abuse. Let them know their rights and explain to them the various forms of abuse. Teach your child what the private parts of her body are, what a bad touch is and how to judge if the other person is coming on too strong. Also encourage them to talk to you about any such incident that may have occurred. Right from a toddler to a teen, almost all kids face the danger of being abused and unless they know that it is not their fault, they will never learn to battle this abuse. So stress hard that any form of abuse is never their fault and they should not feel guilty about it.
Set down rules - While talk is important, you will need to back this talk up with certain ground rules. Simple ones like not taking to a stranger, not allowing anyone to touch in certain places or in an abusive manner. Also there is no venturing allowed informing the parents. Also keep in mind that the child must be educated about what to do incase someone does try and abuse the kid. Asking for help, who to go to and of course how to find protection are some of the basics that must to taught to the kids.
Learn to read the signs - As parents we need to learn to notice the signs of abuse. Kids might be too scared to talk about it. It is important that you are aware of the signs of abuse. If you child has marks on the body, has suddenly become quite, is scared to go to school, or is scared when a certain person is in the proximity, then these may all be signs of abuse. Once you are able to pick up on these signs you will be able help solve the problem and ensure that you kid is well protected.
While we are cautious and protect against strangers, it is difficult to wrap our mind around the fact that most cases of abuse come from a person well know to kids. We can never be too cautious protecting our children.