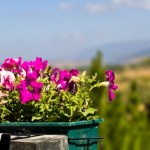 No mater how clean you keep your home or how well decorated it is if there is a stale smell in the house, it will bother guests and family members alike. And it it can be quite a embarrassing. Thankfully there are several ways to keep your home smelling nicely.
Of course, first of all, it is very important to try to avoid having products/food that emanate a bad odor. However, in times when the home front could use some freshener, the tips below will help.
Incense – While most of us don't realize it, burning incense in the house is the best way to not only have your home smelling nice but it also helps rid the house of mosquitoes. In several ancient cultures burning incense has been given religious place due to its many benefits. You can buy incense from most super markets. They come in different aromas, and while some are in stick form others maybe in a thicker gooey stick. Keep the incense in the area where the smell is the strongest or walk around with it all over the house for a few minutes so as to cover the entire house.
Scented Candles- Another great way to keep your home smelling fresh is burning aroma candles. These candles are also available in many aromas and most stores carry them. The problem with the aroma candles is that they do produce a fair amount of smoke and also end up burning oxygen in the room. So, if lighting these candles, make sure that you keep the windows open and do not light them for long hours. Do keep caution when lighting these candles since they can cause a fire if left unattended.
Fresh flowers- Nothing freshens up a room like sweet smelling fresh flowers. Right from roses to even daffodils, any of them will do. Not only do they bring in sweet aromas into the house, they are also pleasing to the eye and unless you have pollen allergy, there is not much to worry about these home freshening props.
Potpourri – When looking to freshen up your home consider using potpourri. You can buy a bag and leave it out in several bowls all over the home. Keep in mind that the flavor of the potpourri runs out every few days and adding some essence to it will keep the aroma stronger. Potpourri is available in a large variety of colors and flavors and can easily be picked up at a nearby super market.
While commercially canned room fresheners are often used by many of us to freshen up our homes, keep in mind that these are laden with chemicals and many of these chemicals are extremely harmful not to mention flammable. All of the tips mentioned above are eco friendly and just as effective as room fresheners if not more. So, the next time you find yourself battling a bad smell in the house keep the tips above in mind instead of using a canned room freshener.