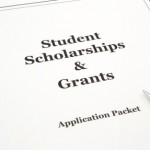 The Makers of TYLENOL® congratulate the 2011 TYLENOL® Future Care Scholars. This year, we are presenting a total of $250,000 in scholarships to support these students as they pursue careers focused on caring for others.
These forty students have been selected for excellence in leadership, academic performance and community involvement. The TYLENOL® Future Care Scholars make the future of healthcare brighter and we're pleased to introduce them to you.
The program offers $1,000 – $10,000 scholarships worldwide.
The Tylenol Scholarship Fund currently awards $250,000 in scholarships each year to students pursuing careers in healthcare around the world and in the United States.The makers of Tylenol award 10 scholarships worth $10,000 each, followed by 30 scholarships worth $5,000 each. An additional 150 scholarships worth $1,000 are reserved for students who participate in community service activities. Applicants will be judged on leadership qualities and academic performance.This scholarship program can be used at any accredited university or college in the United States.
Enrollment for the 2012 Tylenol Future Care Scholarship opens on 12 March 2012.
Scholarship Eligibility Requirements:
Must be a resident of the 50 United States, Puerto Rico or the District of Columbia.
Graduate and undergraduate students enrolled in an accredited two-year or four-year college or university, graduate schools, or vocational/technical schools.
Must be enrolled in a health care related field.
Must have completed at least one year of undergraduate work or graduate studies by the spring semester of the year that they apply.
Must have one or more years of school remaining.