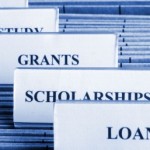 A grant is defined as money awarded by a grant maker to a recipient in order to pursue a predefined task. It is estimated that over one hundred and fifty billion is spent each year on grants in the USA alone. Seeking grants can be a complicated task and involves several steps. However, they do help a student in pursuing higher studies and therefore grants are quite popular with students.
There are numerous types of grants and it is important to understand them in order to know which apply to your needs. A look below into the various types of educational grants follows:
Student specific – Here the grant is given to a certain type of student. So if the grant is for women students then you need to fit into the bracket so as to be able to apply for these grants. Keep in mind that simply fitting the criteria does not mean that the grant will be given to you. It only means that you can apply for the grant.
Subject specific – These grants are handed out in order to promote a certain subject. So here the grant is given to a student who is pursuing the subject. The personal specifications of the student are no in question here. So if the grant is for chemistry and you wish to pursue higher studies in chemistry then you can apply for the grant.
Degree level – These types of grant are given according to the level of the degree that you wish to pursue. There are grants for under graduation studies or advanced studies, etc. The degree course that you are pursuing will define if you are applicable for the grant.
Minority – Here the grant is given to students from a certain minority community. The purpose of these grants is to help and encourage students from the minority community to further their education. Again, you need to be part of that specific community when applying for the grant in question. The US offers minority grants to Native Americans, Mexicans, Latin Americans, Cubans, etc.
Some grants are awarded for general purposes, where the grantor gives financial aid for general expenses. Here you are free to use the money according to your education needs. Then there are specific grants that can be used only for the purpose for which they have been given. Here the seeker of the grant has to submit a report of the specific tasks for which the grant is required, and the money given cannot be used for any other purpose apart from the one for which the grant has been given.
This financial help goes a long way in helping with the cost of your higher education. If you qualify for a grant, you will need to fill out a grant application. The grant issuers will decide whether to issue the grant to you.