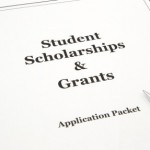 Scholarships are definitely valuable to most students. Scholarships significantly lower the financial burden of furthering education. While these scholarships are offered by almost all educational institutions, it is the ones that the colleges and universities offer that are most sought after. Since higher education is very expensive, these scholarships come as a huge relief for students who qualify for them.
When applying for a scholarship, it is important to understand the various types of scholarships available so that you can apply in the right category and better your chances of wining this financial aid.

Some types of scholarships are detailed below:
On merit – These scholarships are given to students purely on the basis of merit. In most cases if the student has performed very well in the SAT, and obtained a real high score. This will make the student eligible for a merit scholarship. However, these criteria are not simply on the basis of academic achievements. Students who have excelled in the fields of sports, literature, arts and even dramatics can also be eligible for scholarships. The central idea being excellence in the relevant field.
On need – These are scholarships that are offered to the needy students. Here the student applies to the federal government and has to fill out the FAFSA form. Based on the income of the student and the student's parents the government decides the amount to be sanctioned to the student in question. These scholarships are also known as student grants and the Pell grant is the most common type in USA.
On other specifications – These are scholarships that are offered to students of a certain gender or community. Even those who may suffer a medical condition can apply for such scholarships. Here the eligibility criteria are based more on the medical condition of the applicant or the creed or gender. However, if two people of the same gender apply for the scholarship, the more deserving one in terms of financial need and merit is awarded the financial aid.
On area of study – These scholarships are given to certain students who pursue a particular area of study. Again here every student pursuing the said subject will not be given a scholarship, but those deserving of it, based on merit and need, will be considered. In most cases studies that are proving more beneficial for the country as a whole are backed up by such scholarship programs so as to encourage students to enroll in the said subject.
Apart from the scholarships listed above there are many other types too. It is important to find out about the various scholarship programs and seek aid accordingly. However, the one sure aspect of a scholarship is that at the end of the day merit and need does count. It will help to seek guidance from the college councilor on the subject of the various types of scholarships that the institution offers so as to benefit from these programs.