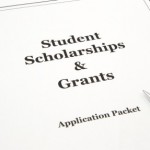 One of the great benefits of United States Bowling Congress (USBC) Youth membership is the chance to earn college scholarships so you can pursue your dreams. Did you know that there is more than $6 million in scholarship money offered each season by bowling associations and councils, certified tournaments and proprietors throughout the United States?
If you're a young bowler participating in a USBC league, you maybe eligible for national bowling-related scholarships. Adults who are active in providing youth programs may be eligible for national recognition awards
USBC offers millions of dollars in scholarship money to help young bowlers get a jump start on their dreams. More than $6 million in scholarship money is offered each season by bowling associations and councils, certified tournaments and proprietors throughout the United States.
SMART
The Scholarship Management and Accounting Reports for Tenpins (SMART) is a program designed to help associations and organizations set up, manage and disburse youth bowling scholarship funds.
SMART oversees 2,700 different bowling organizations' scholarship funds, belonging to more than 105,000 individuals who have earned scholarships totaling more than $20 million. USBC's SMART staff provides complimentary assistance for recipients and providers.
Use the following links to locate local, state and regional scholarship opportunities listed on the SMART Program & Scholarships Web site.
Read the USBC SMART Program Manual
Recent SMART Corporation Scholarship Use Policy Revision:
The SMART Bowling Scholarship Funding Corporation is revising its scholarship use policy to better protect student-athlete eligibility and ensure compliance with collegiate and state high school athletic associations' regulations.
Effective November 1, 2011, SMART scholarship funds may only be used for qualifying secondary education expenses. All funds disbursement, after final review and approval, will be paid directly to the educational institution. No policy exceptions for direct reimbursement of SMART funds to a student or parent will be allowed.
Qualifying expenses for SMART Scholarship funds include tuition/fees, textbooks, meal plans, housing plans, required class supplies and equipment necessary for the successful completion of a course or program at universities, colleges, business schools, technical schools, trade schools or vocational schools.
"A primary mission of SMART is to protect the eligibility of student-athletes," SMART Corporation Board Chairman Wally Hall said. "To protect their eligibility, SMART's policies must guarantee that scholarship funds are applied solely for secondary education and prevent any use of money that could be considered a cash prize or improper benefit."
Under the new policy, SMART scholarship funds may not be used for sport equipment or supplies; bowling and non-bowling sport camp, clinic or lessons; private tutors' fees; elementary or high school tuition/fees; costs related to computer repair; normal school supplies; transportation expenses (including parking permits); or clothing expenses.
Dexter All American
Five male and five female USBC High School members are selected annually for the Dexter/USBC High School All-American Team and a $1,000 scholarship.
Coaches or team administrators must nominate eligible contenders; student-athletes and/or family members may not handle nominations. Once nominations are accepted, the student-athlete receives an application packet.
As a high school bowler, your selection to the Dexter/USBC HighSchool All-American Team is based on your bowling accomplishments,academic achievement, letters of recommendation, extra curricularand community involvement, submitted essays and resumes. Minimum requirements for selection include a 3.0 grade point average on a 4.0 scale (or equivalent) and at least one letter of recommendation.
All-American Team awards are presented at the USBC Junior Gold Championships, typically held each July in various event host cities.
Download the application Dexter / USBC high School All-American Team
Read more about the United States Bowling Congress