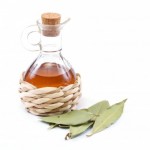 Vinegar is basically a liquid that comprises of acetic acid and water. Today we have two types of vinegars in the markets, the dark one and the synthetic white vinegar. Both are used extensively in the kitchen and sometimes beyond it too. It would not be wrong to say that vinegar is an essential in almost every home and has found a place of prominence in almost all types of cultures and cuisines.
Below are some reasons why vinegar is considered the God of the kitchen:
Culinary benefits – When it comes to food, vinegar is used in everything right from pickles to sauces to even main courses, snacks and desserts too. Known for it ability as a preservative, vinegar is used as a base to pickles. It sour taste makes it a great addition to any food where one is looking to add that dash of a lime like sour flavor. Vinegar is also used to make milk curdle and is an integral ingredient of almost all Chinese and Philippine cuisines. The culinary uses of vinegar are several and there is hardly an alternative for this ingredient.
Cleaning benefits – Vinegar is used as a cleaning agent too and rather effectively also. The acidic nature of this liquid makes it ideal for cleaning glass, removing coffee stains, keeping stainless steel clean and so on and so forth. The liquid also works in laundry care and is an active ingredient it home made detergents and even softeners. Since vinegar is a disinfectant too it is commonly used to sanitize certain areas like the bathroom, bath tub, etc.
Gardening benefits – Vinegar is an effective and natural way to rid your garden of weeds. A simple spray of full strength vinegar will ensure that the weeds die off without having to bother with chemicals. Vinegar is also used to neutralize garden lime and increase the acidity levels of the soil. Another important use of vinegar is increasing the vase life of a cut flower.
Medical benefits - Since vinegar does possess anti-bacterial qualities, it is often used in the medical field too. Vinegar is used to fight sunburn pains and is also used to control blood glucose levels and therefore manage diabetes too. It has been used to fight infections for centuries now and in fact the famous Four Thief vinegar recipe is a prime example of this. Vinegar is also used to fight the sting of a jelly fish. The medical benefits of vinegar are many and it is extensively used in age old medical cultures.
Vinegar comes in several flavors and strengths too. While the 5% vinegar is commonly available in stores, it is advisable to handle 10 and above with great care and this is why in certain countries it is not possible to obtain vinegar that is high in strength by simply buying it over the counter. There is no denying the many uses of this liquid that has managed to keep its position secured over centuries.
What do you think?
(Please take a few seconds and leave your comments below. It would be a huge help.)
If you enjoyed this article, get email updates (it's free).
(don't miss to activate your subscription, otherwise you will not get the updates)