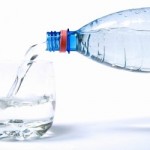 While a lot of us pay attention to the food aspect of our diet plan, not many will bother to look into the water that we consume. Water is essential for our survival and vital in maintaining a healthy lifestyle. The human body contains about 50-60% water; with infants having a higher and seniors a lower percentage of water in the system. Not only is it crucial that we consume a certain amount of water each day, it is also important that this water is of a certain quality level.
Let's take a look into the importance of water in our diet plan and why it is so:
Body functions – Water plays an integral role in almost all body functions. Right from regulating out temperature, helping in the flow of blood to even lubricating joints, water is required for it all. Water helps in the various chemical reactions that the human body needs to undertake and is vital in the formation of bodily mucus and tears. Of course the fact that it helps to eliminate waste in the form of urine is a very important function of water in our system. In short water is very important in almost all the body functions and a low intake of water affects the entire system in a drastic and damaging way.
Requirement – Now comes the question of how much water do we require? While the standard answer to this is 8 glasses of water in a day, in reality the needs differ from person to person. During hot days when we perspire and therefore have a higher water loss, we need to take in more water. However, during a colder climate, even less water will work well. While exercising one must drink more water in order to keep a balance between the intake and the output of water.
Method – When calculating our water intake most of us make the mistake of adding beverages like tea, coffee and even carbonated drinks to the count. This is not good, and rather damaging to the body. These beverages are liquid no doubt but they do not offer our system the advantages of pure water. Coffee and alcohol is actually dehydrating and take away water from our system. Carbonated drinks are extremely harmful and will do great damage. A glass of clean water is the best drink possible, so every time you feel thirsty get a drink of water and it will help to keep your system working smoothly.
Other sources – It is possible to add water to your diet by adding fruits are vegetables that are high in water content. So a large orange will work well here as will other similar fruits that boast of a high water content. Vegetables with fleshy green leaves are a great source of water too.
One cannot stress enough on the importance of water in our diet. Nothing and nothing at all substitutes a drink of water and the best way to consume this water is in its pure unadulterated form.