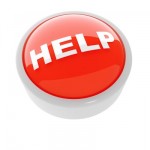 A proven, innovative program that provides small loans to low-income parents who cannot get loans elsewhere.
Ways to Work is a unique Community Development Financial Institution that provides small, short-term, low-interest loans to working poor families with challenging credit histories. In effect, they provide an alternative to predatory lenders for people with a demonstrated commitment to achieving increased self-sufficiency and intent on achieving a higher level of participation in mainstream financial markets.
The purpose of the loan is to help family members pay for unexpected expenses that could interfere with their ability to keep a job or stay in school. Most often the loans are used to purchase a reliable used car. Many people take reliable transportation for granted. But to some, owning a car means the difference between getting or keeping a decent job, accessing high quality childcare, participating in children's school related activities, and obtaining additional job training or education.
Ways to Work is a unique Community Development Financial Institution based in Milwaukee, WI. Through a network of more than 50 loan offices across the country, Ways to Work is a nonprofit financial empowerment loan program that helps working families move beyond poverty through access to financial education and reliable transportation.
All agencies are members of the Alliance for Children & Families, a sister company to Ways to Work. Both companies are part of the Families International, Inc. group of companies based in Milwaukee, WI.
Loan Eligibility Criteria
The minimum loan eligibility criteria for applicants are:
Continuous employment for at least six months OR
Enrolled in a post high school educational program
Involved parent(s) of dependent child(ren), and
Have exhausted conventional loan resources, and
Have disposable income sufficient to make repayment (for no more than a 30 month term and at an interest rate at no greater than 8%) , and
Have a household income no greater than 80% of the area's median income
Reside in geographic service area.
To apply for a loan, contact the nearest local office directly.
The national office does not supply applications or work with clients directly.
If you cannot find the information that you need, please contact Judi Austin toll free at (866) 252-7171 or by email at jaustin@waystowork.org.