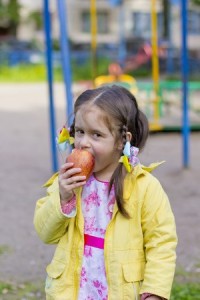 Single moms can get help with their child(ren)'s nutrition during the summer months from the West Virginia Summer Food Service. Children who would normally receive free or reduced price meals when school is in session can receive nutritious meals from the West Virginia Summer Food Service Program (SFSP). This helps families to stretch their food dollars during the summer months while at the same time helping children maintain a nutritious diet. Playgrounds, parks, housing authorities, day camps, community centers, and churches are some of the various locations where this program is offered. Learning and recreational activities for children usually accompany the meal service.
General Program Requirements
You must be a resident of the state of West Virginia, in order to qualify for this benefit program.
Application Process
Contact the site nearest you to apply for the Summer Food Service Program.
If you have any questions about the West Virginia Summer Food Service Program (SFSP), please contact:
Gloria Cunningham, 
304-558-4856, 
email address: gjcunnin@access.k12.wv.us