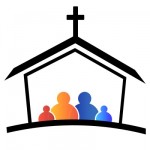 Some people have heard of the word "tithe", some haven't. Some people tithe regularly (I'm one of those people), and some have never tithed in their entire life. So what exactly is this mysterious sounding word? How do you do it? What benefit is there to it?
One definition for "tithe", according to dictionary.com, is "the tenth part of agricultural produce or personal income set apart as an offering to God or for works of mercy".
A tithe is 10% of your income given to God, such as by donating to a church, charity, or other ministry. Tithing is simply giving 10% of what you earn.
So, what are the benefits of tithing? This is just a little of what the Bible says about tithing:
Malachi 3:10-11 (New International Version, ©2011) Bring the whole tithe into the storehouse, that there may be food in my house. Test me in this," says the LORD Almighty, "and see if I will not throw open the floodgates of heaven and pour out so much blessing that there will not be room enough to store it. 11 I will prevent pests from devouring your crops, and the vines in your fields will not drop their fruit before it is ripe," says the LORD Almighty.
Luke 6:38 (New International Version, ©2011) Give, and it will be given to you. A good measure, pressed down, shaken together and running over, will be poured into your lap. For with the measure you use, it will be measured to you."
The Bible basically tells you that if you give to God, He will give to you. God doesn't want your money per se, and yes, He does want your obedience, but most of all, He wants you to trust Him. He knows that it's difficult for us to part with money, but He doesn't want us to look to our money for security and provision – He wants us to look to Him for all of our needs.
Money may seem like something big to trust Him with, but as we celebrate this Easter season we should realize that we trust Him with something far greater than money: our salvation. How can we trust God with our soul for all of eternity, yet not trust Him with our money?
In the grand scheme of things, money's not so important, especially when looking at the bigger picture of eternity. I trust God with my money, my salvation, my entire life. He created me. He knows what's best for me. He's taken care of me for this many years, and I've got no reason to think He won't continue to do so.
I'm a firm believer in tithing. I've heard great testimonies of blessings from others who've started tithing. I hope that if you don't already tithe, you'll consider doing so. Just as Luke 6:38 begins " Give, and it will be given to you."
Article by Randi Millward