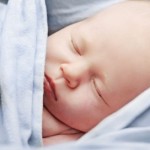 Walking into the baby isle at your local department store can be fun and exciting when you're pregnant, unless you're on a budget. If you're a single mom WHO only has enough money to get the absolute necessities but aren't sure what those are, a trip to the baby section can be a lot more expensive than it needs to be. This article will discuss the items you absolutely need to have on hand when baby comes home, and maybe help you get through the shopping spree with your sanity and wallet in tact, yet with everything your baby needs to have a happy, healthy start.
First of all, you need a safety seat for the car.
Many hospitals will not even allow you to take your baby home without a safe car seat. You'll need one that faces backwards. After the first year or so, you can change to a seat that faces forward. Be sure to check the car seat you choose, since each one will have different length and weight requirements. Many communities have free clinics where your car seat can be checked over and installed for you. It might be economical for you to buy a convertible car seat, one that changes from backward facing to forward facing. Some of these even include a stroller. Never buy a car seat second hand, since you never know for sure if it's been in an accident, and if it has its safety may be compromised.
Now, you'll need something for the baby to wear.
Onesies, or something like them, are fabulous. One piece pajamas are good, too. If you get some with zippers, you don't have to fiddle with buttons. Newborn gowns are good, especially for diaper changes at night when baby's sleepy, or before the chord falls off. Now, a few outfits, and you're good to go.
You'll want a few blankets, too.
People really like receiving blankets, although my babies were long and I found them more useful as burp cloths than actual blankets. Your mileage may vary. You'll definitely want a few bigger blankets, though, especially if it's winter and it gets cold where you are. Speaking of that, if you can afford it, a bunting bag is great for keeping baby warm in winter. If you can't, though, a good warm blanket tucked around baby works just as well.
Next, baby needs to eat. If you're nursing, food's on tap. You may find you need nursing pads, though, and a couple of nursing bras. Also, some ointment for sore nipples comes in handy, especially for the first few weeks.
If you're bottle feeding, you'll need some bottles.
I'd recommend six or eight four ounce bottles. Within a few months, you'll need roughly the same amount of eight ounce, as well. You'll need newborn nipples, too, and a nipple brush to make cleaning them easier. Obviously, you'll need formula. Just a tip. The hospitals tend to give out super expensive formula. If you're planning to use a different brand once baby gets home, ask the hospital for a few bottles of the formula they've been using, and mix it with the formula you'll be using. Switching a baby from one to the other without mixing can upset a baby's stomach.
As a natural result of feeding, you'll need diapers.
What you'll need depends on whether you're going to cloth diaper or use disposables. Cloth diapering has a more expensive outlay initially, but saves quite a bit in the long run. There are numerous types and styles of cloth diapers. Do some research to find out which suits you best and fits your budget. If you're using disposable diapers, I'd recommend not getting too many of each size until you know how big your baby is. Even once you do, keep in mind that the baby grows quickly, and may only use a particular size for a month or two. You'll need wipes, or a few washcloths for cleaning, and some ointment for diaper rash.
Now, you'll need somewhere for the baby to sleep.
If you're planning on using a crib, you'll need to get one that meets the safety recommendations. They've changed in the last 20 years, so if you're looking at second hand cribs, check how old they are. If you are planning to co sleep, make sure you've got a light comforter on the bed, and some waterproof pads to go under baby.
Now for the bath. You'll want shampoo/baby soap. You can get some brands that have both combined. If you don't want or can't afford to get a baby bathtub, you can use the sink, or bath with him. You'll also need some of the soft baby washcloths.
It's a good idea to have a thermometer on hand, a bulb syringe for clearing out nasal passages, and an eye dropper or medicine spoon as well as some infant pain reliever/fever reducer, just in case you need it.
See what you can get second hand. Baby clothes don't go out of style, and neither do blankets.
That's it, really. The other stuff is nice, but not essential. You can get it, or not, when you need it. Once you've got your baby home, fed, bathed, diapered and clothed, you've done it. Relax and take a deep breath. You've got your baby exactly what he needs to have the best start you can give him.
C.V.