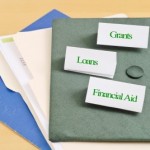 I had been flying for two years when I met Oisten in a flight. At 19 years of age, I signed up for an air stewardess's job and everything way going for me. The pay was good, I liked the travel and it kept me flying high.  Despite the fact that Oisten and me had moved in together, I continued with my job until I realized that I was pregnant. From then on it all came crashing down. Within 7 months I had lost my job, Oisten and me had broken up and worse of all I had no family to go to.
I remember when Eliza was born I had two grand in my savings account and had no clue what I was going to do. I always wanted to be an air hostess and the job did not require me to finish college, so I had no degree to show for. The economy had crashed and so jobs were in any case difficult to come by. Plus I had a baby now and so did not really have all the time in the world. All the same, I had to do something and so took up a job as a waitress in a nearby deli.
No doubt the pay sucked as compared to my earlier one and serving people in a flight was a much better experience than on mother earth. I had hit rock bottom and even came to a point where I was contemplating giving up Eliza for adoption. That was the last straw for me. I decided to change things.
Google seems to have an answer for almost everything these days and I began right here. I searched the net for work options and mostly came up with better paying jobs but they required a college degree. Once again I had hit a wall. I did not have the money to go to college, did not have the time and definitely did not know what I am going to do with my daughter while I studied.
In one of my searches I came across some grant options for single mothers. Initially I dismissed it as some advertisement or something. Exhausted of my options I decided to go through the site and am so glad that I did. There are so many options and grants available for us single mothers and right from child care facilities to educations loans everything is provided for.
Since I had no security to offer for the loan, I decided to go for the grant options. I had no problems moving to another city and so looked at almost all the universities all over the country. The list of grants for single mothers extends through every branch of education. I found grants for mothers training to be nurses, for single mothers wanting to pursue a college degree in sciences, art and even commerce. The options were endless, and here I was thinking I could do nothing.
I have always had a keen eye for commerce and this is where I put my mind. There are many sites where you can get all the information required to apply for these grants. There is a fair amount of paper work that goes into the process but almost all the time the submissions are all online which makes it very convenient. It took me like a week or maybe 10 days to get all the papers ready and apply for the bachelor's in commerce degree grant.
You will be surprised at how easy these grants make it for us single moms. The basic idea is to help us get through college so that we will be able to fend better for ourselves. I for one am all for this strategy.  When it comes to loans the repayment options are quite easy in the case of single moms and you do not need to start paying the loan back till you have gotten a job, which is fantastic strategy indeed.
Begin by first calculating how much your entire education is going to cost. Here apart from the tuition fee and the cost of the books you must also take into account other factors like childcare fee, boarding and lodging or travel etc in case you are planning on joining a college that is away from home. I looked up a day care center very close to the college where I had applied and added the cost to my 'education' cost when I was applying. There was no way I could leave my daughter at home alone and so the child care was a must.
http://www.singlemom.com/teacher-education-assistance-for-college-and-higher-education-grant-teach-grant/ and http://www.singlemom.com/federal-pell-grant/ are two links I have personally used while applying for my grants. I am in my second year now and things have relaxed to a huge extent. Of course I am still doing some part time work but from home. I work with an online site where I am able to help them with some tally work and thus gain both experience and money in the process.
While I do feel that getting pregnant is a very serious decision and should be taken only once you are in a place to care for the baby properly, it is true that there are options if you ever find yourself stuck in such a spot. The grants and loans can make it much easier to go through college. Of course a lot of hard work is involved in the studying and caring for the kid at home, but financial aid is available and single moms in a situation like mine. Financial help is available for you as well.