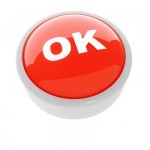 I know, it's rare, but you know what? It does happen, every now and then. I was visiting my daughter who just had her second baby. A friend of hers stopped by and we got to talking about parenting. She was in her late twenties, married, with one child. She was telling me how difficult it was to keep up with her peer, and pay all their bills, and she felt like they were scrimping by. I chuckled and told her, it wasn't hard for me to keep up with my peers. I couldn't. I was so far behind, when it came to material things, that was the least of my problems. I really didn't care to compete, anyways. My advice to her was, just let it go. Whatever other people feel about you and your lifestyle, is their perception, and we can't change that. She continued to ask me questions about my early days of raising my family. "Wasn't it hard to take care of all the kids, by yourself? she asked. "Of course. There were days when I thought I would scream from all the pressures and frustrations of paying for everything by myself, and put food on the table. But, I did it. I was a mother, and mom's find ways to make it work. This young mother said, "What did you do for yourself?" "Did you ever get your nails done?" "How did you juggle buying yourself and your kids their clothes?" Boy, that really made me laugh. Nails? Clothes? for me? "No," I told her. "I never got my nails done, unless it was a gift card from someone, and I rarely bought myself an article of clothing. My kids needed clothes, all the time, they were growing so fast. I remember panicking when it came to the first days of school. So much to buy and so little money. She was shocked." How did you manage, Laurie, without going nuts?" That made me smile. I told her,  "I managed, because as a mother, you do the best you can."
I told her sometimes, things were great, and everything fell into place, and here's why: I could make a partial payment to the electric company, on time. I managed to hold onto $40.00 extra dollars, for groceries, to make a Birthday Cake, and get ice cream. I paid my rent on time and didn't have to write another letter to my landlord, begging for 10 more days. With my five kids and my home daycare business, I carved out some time to cut out all the pilgrim hats for my son's Thanksgiving party at school. I overheard my daughter tell a friend, that she got a new pair of tennis shoes, and "they are so cool!" I begged the band teacher to let my oldest son play a music instrument, for free, if he helped clean the classroom. My youngest daughter signed up for the school talent show and I didn't have the extra money for a pair of dress shoes to match her outfit. Instead, we went to the thrift store and found the perfect pair. That week, everyone complemented her "neat shoes." I asked for 2 hours off work, so I could go to our local community college to see my youngest son, get an award for a story he wrote.
Those are the times, when things go right. I was very grateful for those days, as I am today.
Article by Laurie Cesario-Overton