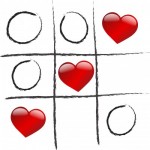 Going back to dating after you divorce does have its hurdles, but the first thing that most women worry about is where they should be looking for these dates. As younger single girls they most probably went to pubs and bars with their friends and met boys in college, work place, etc also. Now that most of the friends are married, it does get difficult to meet single men and going to a pub alone does have a few safety issues.
Here are some tips on where you are likely to find dates if you are a single divorced woman:
Singles clubs – You will be surprised at the number of singles clubs that have mushroomed all over the place. These clubs are open to anyone who is single. You could be a divorcee, a widow or just a girl who has not married as yet. The men here are also all single and this allows ladies to mix around with greater ease. Since everyone is single, there is a higher likelihood of finding a date here. Do not try to drag along your married friends into these clubs, and do not feel awkward about being alone at the bar either. Here everyone is single and looking to mingle.
Gyms - You will be surprised at how many new people you will meet at a gym, and a large number of these people are single. Joining a gym will help you stay in shape no doubt but will also open windows to meeting potential dates. Since both of you are into exercising, you already know that there is some common ground between you two. Gymnasiums and sports clubs are therefore good places to find dates and also enjoy a healthy exercise filled lifestyle.
Internet – A lot of the dating has moved onto the virtual world. You will be surprised at the number of options you have on the net. You can join a dating site and fill out your hobbies and preferences, and then get to know others who are interested in you and your personality. Since the net allows you to take your time and chat virtually as long as you like, a lot of women find this option safer. Of course certain precautions must be taken that are applicable to online dating, but all in all this new dating form is fun, interactive and sure beats dressing up and dragging yourself to a restaurant in the evening.
Of course there is no saying where you can meet a date since you could find one anywhere from the emergency room to your door step. You may meet a man at work, or through friends or even find one at a family gathering, however, the places listed above are appropriate areas to meet men on your own, without any intervention from others. So, if you are single and wondering where you can find someone, whom you may like, there is no need to fret. There are many places where you will find single men and there is no shortage of dates out there.