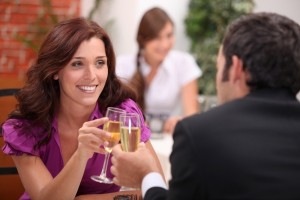 So you are a single mother but that doesn't mean you don't deserve to be swept off your feet by the man of your dreams this Valentine's day! Just because you have little ones doesn't make you any less of a woman. There are plenty of reasons why dating you would be an advantage for any man. Want to know why dating a single mom rocks? Read my top 10 reasons why dating a single mom rocks!
1.  No drama for this mama! We hate drama unless we're living vicariously through The Real Housewives. We have learned the importance of picking and choosing our battles wisely. So if something is worth puffing our feathers out for, then watch out! But a single mom knows that every minute of her time is precious and we make it count!
2. You give without taking. As a single mother, you've made the biggest sacrifices of your life to make sure your children have the best. You work hard, love hard and put yourself out there and what do you expect? Nada! Just knowing that your children are happy is all you need.
3. You value honesty. Single moms know that a worthwhile relationship will not progress without honesty. We teach our kids the value of honesty all the time! Just like we show our children our respect for their honesty, we show our respect for the honest men in our lives and men naturally crave respect.
4. You're mommy ability is no secret! You take the mystery out of wondering what kind of mother you'll be. He gets the up close and personal experience of you in your mommy role and you'll have no trouble becoming his leading lady thanks to your winning performance and honest dedication.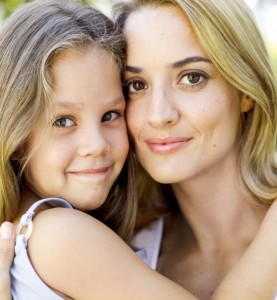 5. Boredom is no match for you! Any single mom knows how to turn a rainy day into a day at the beach. If we didn't know how to tap into our creative side and make the most of situations, we'd be faced with the vicious and relentless monsters our bored children turn into. This acquired mommy ability can turn any dinner and movie date into a an unforgettable adventure that will have him wanting more!
6. Your confidence lights up any crowd. You have fought and won battles you never imagined you could, you've accomplished things you never thought you could and you've learned things you never thought you would. As a result, you have the confidence of a goddess even if you don't realize it. Others notice the unique way you light up any room and crowd as soon as you strut in with your head held high. You know nothing can stand in your way and when you let him know it, he'll be in awe just like everyone else who is lucky enough to be in your life. So let your confidence shine!
7. You can turn a frown upside down like you're a psychologist for a living. Nothing crushes a mothers heart like seeing her child sad but the fact that you're a single mom and have probably had to deal with your child's sadness over not having both you and daddy around at the same time, means you have that much more experience with knowing how to comfort anyone! Men are particularly bad at knowing how to tap into their emotions and lift their spirits so when you use your inner psychologist to make them feel on top of the world again, they'll praise you for it!
8. You don't need to be taken care of which will leave him wanting to take care of you. You pay your own bills, have your own place, your own car, know what you want (or at least what you don't) and that occasional inconvenient thing called the flu can't even stop you! You probably even know how to use a drill (I'm actually still learning)! Single mom's not only know how to take care of their responsibilities but we take pride in our independence. Men find it very attractive when a woman knows and takes care of her priorities. They also love challenges and he'll be up for the challenge of taking care of a woman who can take care of herself.
9. Our biological clock isn't annoyingly ticking away in his ear. We have had our kids and our time constraints aren't a weight on his mind. He won't have to worry about our questioning his intentions on fathering our future children. Not to mention, if we do have children with him later on, he'll feel more comfortable knowing that we know exactly what to expect.
10. Last but definitely not least! Sex with us is amazing! You've more than likely discovered what you like in the bedroom and your sole focus is not on feeling needed but on being pleased and pleasing leaving you wanting to be playful and experimental. Not to mention you're more confident in the bedroom and men love it when you aren't afraid to show them exactly what you want!
Believe me now? You should because being a single mother is no walk in the park. You're strong, beautiful and you have a lot to give! We are so used to hearing why men don't want to date a single mother but I'm putting an end to that non sense. In today's world single moms ROCK!
Want to know why you should or should not date a single dad? Click on the link below…
http://www.huffingtonpost.com/2013/08/17/single-dad-date_n_3758308.html
Written by Kristy Casto
If you liked the post and want more, vist her blog