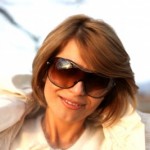 Major life transitions, such as the death of a spouse, are very traumatic. Not only do you need to work through the emotional turmoil, but you must carefully review your financial situation to be certain your current and long-term financial needs are adequately addressed. First, you should take time to grieve, but contact your attorney to be certain any initial steps spelled out in the will are followed, especially relating to funeral issues.
You must review your insurance policies to be certain they address your current life situation. You must be certain you understand your retirement program to be confident you'll have what you need in your retirement years. Here are some issues you need to review during these difficult times of change:
First evaluate where you stand…
1. Pull together your financial records including investment information, bank accounts, insurance policies, trust and mortgage documents, and leases. Review your budget and be certain you can meet your monthly expenses or find ways to cut costs.
2. Work with your attorney to probate the will and transfer assets as specified in the will. Change ownership on your joint ac counts to your name with your bank, insurance company, and any investment companies that hold your assets.
3. Adjust your expenses to meet what you can afford monthly. This could require some hard choices, such as selling the home, but don't move too quickly. Take time to adjust emotionally.
4. Do you need to refinance a mortgage to put it into your name only? Be certain you understand the mortgage options.
5. If you don't have a credit card solely in your name, open one. Here are ideas for reestablishing credit.
Then plan your financial future…
1. Do you understand your retirement plans as well as those of your deceased spouse? Read some pointers for moving a 401(k).
2. When you finally have time for long-term planning, consider IRAs, annuities, and estate planning issues, as you develop your plan.
3. Consider having an insurance check-up to be certain you have all the health and life insurance you need. You also want to consider long term care insurance, if you don't already have coverage.
4. Be sure you understand the tax implications of all these changes, how to minimize any tax bite, and get all the deductions you deserve.
5. Do you have any trusts in place? Make certain you understand which trusts you have and which you might need.
Remember — don't hesitate to seek professional advice as you work through these choices. And there's no time better than now to start the rest of your life.