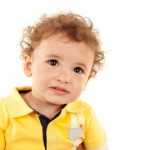 Single moms often worry that if they return to the dating world, this may adversely affect their relationship with their kids. In most cases it is this fear that prevents these single moms from going back into the dating world, even if they are sad and feeling real lonely.
While it's a fact that the concern is very real and in some cases the kids do suffer when the moms begin to date, it does not mean that in every scenario the kids need to pay a price. Below are a few tips that will help you to go back to dating without taking away from your relationship with the kids:
Will dating affect the relationship with my kids?
No, if you come clean - Your dating life will not affect your relationship with your kids if you come clean with them from day one. Instead of making yourself out to be a victim of circumstances and try and becoming a martyr, learn to stay human. The more they see you as a person who needs to live her life, the more easily they will adjust to you going back to dating. Let them know why you wish to go back to dating. Do not glamorize the situation and do not make it about them. Put your cards down on the table and talk about how you need to date again so as to feel good about yourself.
No, if you talk with them - Once you do go back to dating, do not keep the kids out of it. Talk to them about your programs and let them know that they are free to ask you whatever they like. Depending upon the age of the kids, keep them abreast with what is going on in your life. Talk to the kids as often as you can and try and keep in touch with what is happening with their lives on a daily basis. If the kids find that you are dealing with them with the same love and care that you were before you began to date, the kids are not going to hold the dating against you. Talking with the kids will hold the key to success in this situation.
No, if you prioritize their needs – When you go back to a dating life, the kids often worry if they will be shelved. They may find you on the phone a little too often and could begin to feel that you are ignoring them. This will form the foundation of problems between you and the kids. If you do not want you dating to adversely affect the kids, then make sure you give them their due importance. At all times you must prioritize the kids and never compromise them in order to pursue your dating life. If you are able to put your kids first, they are not going to grudge you a socially active life and you can date without having to worry about your relationship with the kids.
So if you are a single mom, looking to go back on the dating circuit, but the fear of spoiling your relationship with the kids bothers you, then do work with the tips listed above. You will find that you can get back to dating and yet not compromise at all on your relationship with the kids.