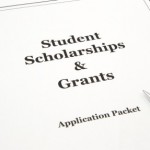 Education is a powerful tool which breaks down barriers and opens doors of opportunity. The objective of the Women's Independence Scholarship Program is to help survivors of intimate partner abuse obtain an education that will in turn offer them the chance to secure employment, personal independence and self sufficiency.
Support is available for full or part-time students interested in attending accredited programs at educational institutions listed below, in order of preference:
State supported community colleges
State supported colleges or universities
Technical/vocational schools
Private colleges or universities
For Profit schools
Requests for assistance are accepted on an ongoing basis.
About This Scholarship
The Women's Independence Scholarship Program (WISP) was created in 1999 to help formerly battered women overcome barriers to the education necessary for their becoming employable and financially stable. The primary intent is to help single mothers with young children who have the greatest financial challenges (childcare costs, etc.) to gain work skills so they can support their families. Our funds target women who are in desperate financial situations and absolutely must have both an education and our funds to assist them.
Graduate school
Funds to assist with expenses for graduate school are limited. While we applaud all women who pursue graduate degrees in law, medicine, social work, etc., they generally do not met our basic "crisis situation" financial need criterion.
For Profit schools
For Profit schools are a low priority for WISP funding.  In our experience, many For Profit schools have high tuition costs, low graduation rates, lack of credit transferability, and other limitations making them poor choices when it comes to investing in education.  For more information on For Profit schools click here.
Eligibility
To be eligible to apply for this scholarship, the applicant must be a woman who is a direct survivor of intimate partner abuse. While we abhor abuse from any source, our effort is in assisting those women who are survivors of partner abuse.
The primary intent of the WISP program is to assist women who have been parted from an abusive partner for a minimum of one year.
Women who have been parted from their batterers for more than five years may also apply. However, funding for these individuals may be limited.
Special consideration will be given to those interested in using their education to further the rights of, and options for, women and girls.
WISP Program Eligibility Criteria
A woman who meets the following requirements is eligible to apply:
Survived intimate partner abuse & has been separated from their abuser a minimum of one year
Is a citizen or legal resident of the United States
Has applied to or is officially accepted into an accredited course of study at a United States institution
Demonstrates a critical need for financial assistance
Exhibits a strong desire and the ability to complete a training and/or academic program
Has a definite plan to use the desired training to upgrade skills for career advancement, to train for a new career field, or to enter or reenter the job market
Has sought services from a non-profit, domestic violence agency for a minimum of 6 consecutive months, and this agency is willing act as sponsor by mentoring and providing support to the student throughout her educational experience.
Women's Independence Scholarship Program, Inc.
Contact Information:
Women's Independence Scholarship Program, Inc
4900 Randall Parkway, Suite H
Wilmington, NC 28403
Phone: 910-397-7742
Toll Free: 866-255-7742
Fax: 910-397-0023
WISP States from A-H: nancy@wispinc.org
WISP States from I-N: jill@wispinc.org
WISP States from O-W: tammy@wispinc.org