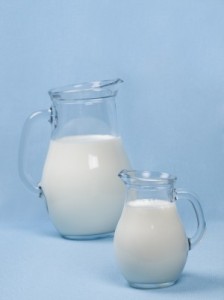 Non-profit child care centers and after school care programs and certain school situations in Wyoming can receive the Special Milk Program, that's administered by the Wyoming Department of Education. Sponsors are reimbursed by this program for the milk that children consume. You may not apply for this program individually but you can participate through the childcares that they are enrolled at.
General Program Requirements
As long as they belong to a school or institution that participates in the Special Milk Program, any child can get milk. Schools may elect to offer free milk to low income children. Single moms must be residents of the state of Wyoming in order to qualify for this benefit program.
The federal government determines annually what the reimbursement levels for the Special Milk Program will be. These are the guidelines that are being used.
Application Process
Single moms must directly contact their child's school, camp or child care institution to find out if it participates in the Special Milk Program so that they can apply for the program.
This program is managed by The Federal agency Child Nutrition Programs and provides state information here.
Alternatively, you ca contact the Wyoming Department of Education.
Program Contact Information
For more information visit the Wyoming Health, Safety, and Nutrition Division of the Wyoming Department of Education for addition information on the (Wyoming Summer Food Service program)
For questions regarding the SMP, please call 307-777-6263.