Do you ever attribute your dating issues to your own faults? Do you sit around and ask yourself and your friends over and over "What's wrong with me"?, and then narrow it down to something like you're too picky, you're too untrusting, you've been hurt too much or you're too fat or some other perceived imperfection?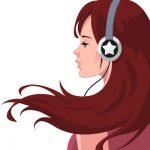 There is nothing about you that you need to fix. All you have to do is accept your imperfections because they are beautiful. And once you do accept them, you empower them to show you and lead you to what you really want. Life is a never ending forward journey. Never stand still and never look back. Your life is perfect right now. You are on the right path. You are perfect.
This is a lesson that has truly changed my life. Once I learned to accept myself the way I am and I quit looking for things to fix about me, I took my happiness to a whole new level. I love getting your questions, and if there is anything at all I can help any of you, my beautiful friends with, I will answer and always give my heartfelt advice. I'm here for you so feel free to contact me with your questions and I will get back to you within a reasonable amount of time.
Read my column on Dating and Relationships
Ask your relationship and dating questions:
For more information on our submission policy, please check our privacy policy.