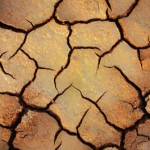 As I sat across the conference table from the Regional Marketing Director, it was all I could do to maintain my composure.
"Debbie," Mr. Scott said in a condescending tone, "your numbers are down significantly this quarter, and compared to last year's figures, you will need a substantial turn around before the 31st to even make budget for the month.  This meeting has been called to discuss what plans are in place to ensure this happens." 
I had been a Marketing Director for Senior Living Facilities for a number of years.  While I knew that I was good at it, all corporate ever saw was the figures for the month.  And this had been a bad one.  In my mind, the answer was screaming to be heard.  4 residents had passed away in a short period of time.  It was December, the holidays were approaching, and no one was making big decisions at this time.  I wanted to jump across the table and tell Mr. Scott to get his butt down here and try to fill the empty rooms himself.
But I didn't. I needed my job.  I had 4 children at home to take care of.  So instead, I proceeded to do my usual puppet routine, naming off the prospects in my pipeline, and the numerous ways I was planning to close them.  My head began to ache, and the usual ultimatum was given.  "See that you follow through on these" Mr. Scott warned, "your job is at stake here."
"Yes Sir," I heard myself reply.  "I am confident that we will turn things around."
"Blow it out your ASS!"  my mind screeched as I left the room.
I tried to calm myself down a bit on my drive home.  I felt defeated, tired, and alone, so very alone.  There was no one waiting for me at home to vent to, no one to take me in their arms and give me some support.
I parked my minivan in the driveway, gathered my things, and went inside my house.  As I opened my front door, Amanda yelled from upstairs.  "Mom!" she shouted. "I have to be to school by 6:30!!!  You didn't wash my red shirt like I asked you too!!  What am I going to wear?? " 
It was rehearsal night for their school Christmas show.  "I don't know" I yelled back.  "I promise to have it done by tomorrow.  Just tell the choir director your mom screwed up again. Let me get some dinner on the stove and I will take you over to school."
"Mom!" Nathan shouted from the kitchen.  "I am starving and there is no food in this house as usual!!"
There was food in the house.  I knew there was.  Just nothing that Nathan wanted to eat.
"Mom!"  Matthew said as he ran up to me with a shoe in his hand.  "My shoe broke at school today. "
The entire sole of the sad looking tennis shoe was flapping in the air.  "I don't have anything else to wear to school tomorrow and we have gym."
Just then the phone rang.  It was Ben.  His ride had bailed on him and he needed me to come pick him up when his guitar lesson was over.
And at that moment, I hit my breaking point.  I couldn't do this anymore.  I couldn't.  I could feel my stomach churning and my eyes burning with frustration and despair.  And I did not, on that particular night in December, handle it very well.
"SHUT UP!!"  I yelled out.  "SHUT UP PLEASE!!!!!!!!!  I just walked in the door!"  My children all came running and looked at me like I was a crazy person.  And at that particular moment, I was.  I really was.
I turned around, went back out the front door, got back into my minivan, and drove to the nearest park.  I went to the back of the park, looked around in the darkness to see if there was anyone around, and then I let out an enormous sound.  I am not even sure what type of sound it was.  All the pent up emotions of the day, the week, the month, my life, came out in that sound.  I had had enough.  I was at my breaking point.
I knew in that dark night in the back of the dark park in the dark minivan, that God was there.  I knew that God heard that crazy yell.  I wanted Him to.  I wanted Him to hear it all.  "I DO NOT WANT TO DO THIS ANYMORE!!!"  I shouted.  "MY LIFE SUCKS!!"  I yelled out.
Tears burned my eyes, and once again, I felt so very very alone.  And I was so tired, so very tired of carrying so much responsibility by myself.   When I was a young girl, all I had ever wanted to be was a mom.  And now, here I was, with 4 children, sitting in my minivan in a dark cold park, yelling and crying about the very thing I had desired the most.  But in my young dream, there had been a dad, a husband, not me, alone, doing it all by myself.
I began to take some deep breathes through my nose.  I knew that I couldn't stay here forever.  And as much as I wanted to take my minivan and drive off into the moonlight, I knew that there were 4 young children that depended on me, that needed me, and that underneath all the craziness of our lives, loved me, and I loved them.  Oh how very much I loved them.
I took a few more deep breaths, said a quiet prayer, and headed back home.
As I pulled back into the driveway, Amanda was coming out the front door.  She had called her friend Grace to give her a ride over to school.  I kissed her goodbye, and apologized.  "It's okay Mom, I love you" she said as she ran out the door.
As I walked in the house I smelled something cooking.  Not sure what it was, I walked over to the kitchen to see Nathan at the stove.  He was busy frying some eggs and making toast.  "You want some Mom?" he asked.  "There are 3 eggs left and I didn't want to fry them until you got back".  I gave him a hug and kissed the top of his head.  "Thank you" I whispered into his curly hair.  "I love you".  "I love you too Mom.  Sorry you had a rough day" he said looking up at me.  "How did you know?" I asked with a smile on my face.
Ben called again.  "Where are you??"  he asked impatiently.  "I have been waiting here for 20 minutes already!!"
"Sorry Ben, on my way!" I said to him.  And with that, Nathan put the eggs back in the fridge, I made Matthew put his boots on since he had no shoes to wear, and we headed over to pick up Ben.  On the way back home we stopped at Payless Shoes and found a new pair of tennis shoes for Matthew and they were on sale for only $9.99.  And since we were all really hungry, we also stopped at Lil Ceasar's to get a couple of 5 dollar pizzas. After we ate, I threw Amanda's red shirt in the wash, and went to pick her up from school.  All in a day's work, all in the life of a single mom.
As I laid my head down on my pillow that night, all alone in the quiet of my room, I talked to God again.
"It's really hard you know" I whispered.  "This single mom thing, it's really hard."
"I know" God whispered back.
"I know"
Written by Debbie Brown