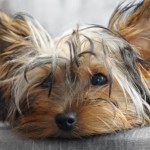 While these organizations do not directly help you save on your vet bills they can sometimes help you to finance a large vet bill. Many of my clients have a Medicard account that they use whenever they have an unexpected bill. They pay their bill with the card and then make monthly payments to Medicard.
In general, the interest rates are good as long as you can pay off your bill within a few months. These organizations have helped many people pay for vet care in urgent situations!
You can reach them at:
Organizations That Can Help
If your animal desperately needs medical care and you cannot afford it, there are some wonderful organizations that may be able to help:
Feline Veterinary Emergency Assistance (FVEAP): – The NEED & The HELP: Seniors, People with disabilities, People who have lost their job, Good Samaritans who rescue a cat or kitten – any of these folks may need financial assistance to save a beloved companion.
Help-A-Pet: – Our efforts focus on serving the elderly, the disabled, and the working poor. For lonely seniors, physically/mentally challenged individuals and children of working parents, pets represent much more than a diversion.
IMOM: – Mission Statement: "Helping people help pets. To better the lives of sick, injured and abused companion animals. We are dedicated to insure that no companion animal has to be euthanized simply because their caretaker is financially challenged."
The Pet Fund: – The Pet Fund is a registered 501(c)3 nonprofit association that provides financial assistance to owners of domestic animals who need urgent veterinary care.
United Animal Nations: The mission of LifeLine is to help homeless or recently rescued animals suffering from life-threatening conditions that require specific and immediate emergency veterinary care.
R.U.F.F (Rescuing Unwanted Furry Friends): – RUFF's mission is to help pay the veterinary bills for sick, injured and abandoned animals, while also supporting humane education. Serving abandoned, ill and injured animals in Orange County, CA.
The following groups help with specific breeds or injuries:
Article by Dr. Marie