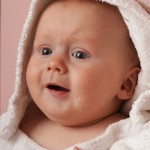 Child Care Aware of America works with more than 600 state and local Child Resources and Referral agencies nationwide to help ensure that all families in teh United States have access to quality, affordable child care. To achieve its mission, Child Care Aware of America leads projects that increase the quality and availability of child care, undertakes research, and advocates for child care policies that improve the lives of children and families.
As a new parent finding child care for the first time, or a family attempting to find a new provider, locating high-quality child care might be easier said than done.
There are many things to consider before selecting a child care provider and these Parent Pages will offer you information to become a more informed consumer of child care:
Child Care 101
Whether you're just beginning your search for child care, as a new parent, or you're attempting to locate a new provider, locating quality child care can be tricky. In this section, you will find information related to locating quality child care; the types of child care available to you; and how to evaluate child care providers you visit.
Choosing quality care is important, no matter which kind of provider you decide upon.
Parent Information
Families looking for quality child care want to make the best informed decisions they can when it comes to the care of their child(ren). Here you will be able to examine areas related to child care such as your state licensing information, accreditation information, what your Child Care Resource & Referral agency can do for you, as well as additional information about Child Care Aware® and the National Association of Child Care Resource & Referral Agencies (NACCRRA).
Helpful Tools
Offers families examining their child care choices items of interest such as common child care terms, national organizations related to children and families, a child care budgeting calculator, and a child care decision making tool.
Resources
Parents will find links to Child Care Aware® publications and more. The publications offer tips on locating and selecting quality child care, financial assistance, early literacy, and information specific to your child care decision making process. Other information includes resources for families affected by natural disasters, frequently asked questions related to Child Care Aware® and CCR&R services and information targeted especially to fathers.
Child Care Aware Resources
Child Care Aware Parent Network Webinars – The Child Care Aware® Parent Network webinars, presented by child care experts, provide information about quality child care and other topics that are of interest to you. They are designed specifically for busy parents, grandparents, advocates, and professionals. All the educational webinars are always FREE!
Valuable Presentations by The Child Care Aware® Parent Network
Are You Prepared? (.pdf file) – provides important information and resources on child preparedness for emergencies.
Making and Informed Vaccine Decision (.pdf file) – A conversation with pediatricians to help parents understand vaccine benefits and risks.
Healthy Habits for Life (.pdf file) – Presenting the Healthy Habits for Life child care resource kit and other great learning resources.
Speak Up to Protect Kids – What Parents Can Do (.pdf file) – Presents the effects of stress on the developing brain, identifies the types of toxic stress, defines the parents' roles in preventing child abuse, and advises on improving parenting practices.
Make the First Five Count – Presents the state of quality of child care, the topic of inclusive child care, the legal obligations of child care providers. Learn more about how parents and child care providers can help to provide early diagnoses and successful early intervention for young children. Learn how quality inclusive child care, in a setting with both children with disabilities and typically-developing children, would benefit your child.