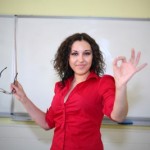 As a part of the Disney College Program, participants have the incredible opportunity to advance their strengths and interests, meet guests and cast members from around the country and take part in educational opportunities students can't get anywhere else. This truly unique program allows participants to network with leaders, take part in personal and career development classes, and build transferable skills such as problem-solving, teamwork, guest service and effective communication.
Disney College Program participants will have the opportunity to meet and live with people from all over the country, and potentially from around the world, within our housing complexes. These complexes are diverse in their amenities and offer the opportunity to meet fellow participants and create a sense of home in a comfortable living community.
One- to four-bedroom apartments are available, with two to three participants living in each bedroom. Bedrooms may include two twin beds or one twin bed and one bunk bed.
Participants' housing accommodations will be finalized upon registering on their check-in day. All accommodations are assigned based on gender and whether participants are over or under 21 years of age.
Housing is only allowed for participants of the program, and no one under the age of 18 is permitted to live in our housing.
Application Requirements
In order to submit an application for the Disney College Program, applicants must meet the following requirements.
Be Enrolled as a Full-Time or Part-Time Student and Taking Classes
Students must be currently enrolled and taking classes in an accredited college or university in the United States and have completed at least one semester.
Students who have not yet graduated from high school but have dual enrollment with a college are not eligible to apply.
Those who have taken college courses, but are currently taking "time off" from school are not eligible to apply.
College freshmen may apply during their first semester of school to participate during their second semester. The Disney College Program cannot serve as your first semester of school.
College seniors may apply for the program and participate immediately after graduation, but must be enrolled in school at the time of their interview. Seniors graduating in April are eligible to apply for either the Fall Advantage or Fall programs.
Graduate students may apply. However, it is important to note that this program and its educational components, are designed for undergraduates.
Meet Any School Requirements for Participation
Students also must meet any additional criteria their school requires for participation in our program. This may include G.P.A., grade level, and number of credit hours earned. Schools will be contacted to verify eligibility.
Be at Least 18 Years of Age by the Time the Program Begins
All participants must be at least 18 years of age by their arrival date.
Possess Unrestricted Work Authorization
Participation in this program also requires unrestricted work authorization.
Attention international students:
To be eligible for this program, you must be currently enrolled in a college/university in the United States and possess unrestricted US work authorization. Typically, this means international students must be studying on an F-1 or J-1 visa. Contact your international student advisor if you have questions regarding your eligibility.
Find out more about Disney College Program