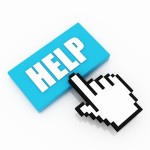 Faithful Home Services (FHS) was established to give economically disadvantaged families access to resources which are necessary for maintaining a safe and healthy home environment; the kind of things which many of us take for granted as part of everyday life.
It is their mission to locate homeowners who do not possess the finances or the technical expertise to otherwise overcome their situation without outside help and to make our resources available to them. To accomplish this, FHS has assembled a living network consisting of volunteers, sub-contractors and material suppliers willing to donate whatever time and/or materials are at their disposal to help others.
The Emergency Home Repair Program is offered to qualified applicants needing home repair materials or skilled labor to perform the repairs. This program is meant to specifically address issues of health, safety and the welfare of the homes occupants. The ability of FHS to provide these services free of charge is currently made possible by the generous and charitable contribution of goods, services and cash donations from our faithful supporters.
FHS provides services essential in preserving the safety, health and welfare of the homes occupants, such as: Plumbing repairs, Electrical repairs, Windows / Exterior door repairs, Roofing repairs, Upgrades for physically disabled persons, Mitigation inspections.
FHS does not provide Mortgage or rent subsidies, Utility subsidies, Cosmetic or architectural maintenance or upgrades, Property asset enhancement, Rental property repair, Landscaping.
FHS helps: Single mothers, Wives of deployed military personnel, Widows, Handicapped and physically disabled persons, The elderly, Wives of inmates, Foster and adoptive parents.
To Qualify: Applicants must provide proof of home ownership (mortgage statement or deed), reside in the home where repairs are done, contact us and complete a brief application.
Contact Information:
Faithful Home Services, Inc.
8101 NW 60th St.
Miami, Fl. 33166
Ph: 786-467-9935 Fax: 786-845-7066
info@fhsmiami.com
Read more information about this program here