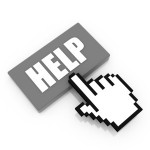 For immediate support and more information please call the National Domestic Violence Hotline at 1-800-799-SAFE (7233) or at TTY 1-800-787-3224.
The National Domestic Violence Hotline creates access by providing 24-hour support through advocacy, safety planning, resources and hope to everyone affected by domestic violence.
The Hotline serves as the only domestic violence hotline in the nation with access to more than 4,000 shelters and domestic violence programs across the United States, Puerto Rico, Guam and the U.S. Virgin Islands. Advocates receive approximately 23,500 calls each month. The Hotline is toll-free, confidential and anonymous. It operates 24 hours a day, 365 days a year, in more than 170 different languages through interpreter services, with a TTY line available for the Deaf, Deaf-Blind and Hard of Hearing. The staff at The Hotline is also available to provide assistance and guidance in a variety of areas including media, public relations, fundraising, public policy, legal advocacy and public education and training.
GET HELP
Hotline Services Include:
Crisis intervention, safety planning, information about domestic violence and referrals to local service providers
Direct connection to domestic violence resources available in the caller's area provided by a Hotline advocate
Assistance in both English and Spanish with Hotline advocates having access to more than 170 different languages through interpreter services
Assistance through e-mail on the contact page
Informational materials on such topics as domestic violence, sexual assault, battering intervention and prevention programs, working through the criminal justice system and related issues
Find help in your area
To find help in your state, call the National Domestic Violence Hotline.
To find out more information about domestic violence in your state, call or write to one of the following state coalitions. Details here
Safety Planning
Safety planning for someone involved in an abusive relationship is a necessary and important step. Planning can be used while you are still with your abuser or after the relationship has ended. While still in an abusive relationship, your safety is of primary importance.
Personal Safety with an Abuser
Getting Ready to Leave
General Guidelines for Leaving an Abusive Relationship
After Leaving the Abusive Relationship
For a Printable Personal Safety Plan Click Here
These safety suggestions have been compiled from safety plans distributed by state domestic violence coalitions from around the country. Following these suggestions is not a guarantee of safety, but could help to improve your safety situation.
STAY SAFE – RECOGNIZE THE SIGNS of ABUSE
More information from the National Domestic Violence Hotline