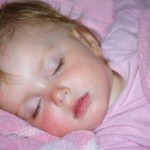 Head Start
The Head Start program provides comprehensive developmental services for America's low-income, preschool children ages three to five and social services for their families. Head Start provides diverse services consistent with goals for: education, health, parent involvement and social services. Also includes American Indian Head Start, Migrant Head Start, and Early Head Start, which expands the benefits of early childhood development to low-income families with children under three and to pregnant women.
How can I get my child into Head Start?
Contact the Head Start or Early Head Start agency serving your community. Your local Head Start agency will provide the required forms and answer questions about the program. To find a Head Start or Early Head Start program near you, use the Head Start Locator on the Early Childhood Learning and Knowledge Center. If you need more help to find a Head Start or Early Head Start program in your area, please call the Head Start Knowledge and Information Management Services toll-free at: 1-866-763-6481 and we would be happy to assist you.
Children from birth to age five from families with income below the poverty line are eligible for Head Start (preschool age children) and Early Head Start services (birth to age three and pregnant women). Children from families receiving public assistance (TANF or SSI) are also eligible for Head Start and Early Head Start services regardless of family income. Foster children are also Head Start and Early Head Start eligible regardless of their foster family's income. (Programs may, however, enroll up to 10% of their children from families that do not meet the above requirements.)
Your local program can explain the paperwork you should bring to apply, and they will determine whether your family is eligible.
Healthy Child Care America (HCCA)
The American Academy of Pediatrics (AAP) has appointed Chapter Child Care Contacts (CCCCs) in each of its State Chapters to provide a network of pediatric child care experts who can mobilize efforts to improve the health and safety of children in child care and engage parents in discussions about quality care and their options. Each volunteer is a member of the Section on Early Education and Child Care and is appointed by the AAP Chapter to serve as a liaison between that chapter regarding early education/child care topics and initiatives.
Health professionals can work with their Chapter Child Care Contacts (CCCCs) to educate one another, create discussions on AAP recommended guidelines, improve health and safety practices, and advocate for quality child care.
Early education and child care professionals can also work with their CCCC(s) to increase collaboration on child care activities. See here how early education and child care professionals can work with other health professionals.
What type of Child Care is best for my kid?
Most families use a combination of care arrangements to meet all of their needs; the best child care arrangements are those that work best for you, your child, and your family.
Types of arrangements used by families include:
Parent only care
Care by a relative
Non-relative care by nannies, friends, or neighbors (in the child's home or a family child care home)
Child care centers
Specialized child care for children with special health needs.
Inclusion and Exclusion Guidelines for Child Care
Different states have different rules about when a sick child should be kept out of child care or school. Child care centers or homes within the state may have additional rules. Sadly, most of the state guidelines are not very detailed and may not be based on medical facts.
When deciding whether to keep your sick child out of child care, the two most important things to think about are:
Does the child's illness keep him/her from comfortably taking part in activities?
Does the sick child need more care than the staff can give without affecting the health and safety of other children?
If the answer to either of these questions is yes, then the child should not go to child care or school. If he/she is sent to child care or school, then the caregiver or teacher may not let the child stay.
A third question to ask is:
Could other children get sick from being near your child?
Most common illnesses, like a cold, are not really harmful. Other children can catch illnesses before, during, or after your child is sick. Making a sick child stay home may not really prevent other children from getting sick.
Deciding if a child who is only mildly sick should go to child care or school can be hard. In some cases the parent may have very little time to watch the child before he or she has to arrive at school or child care. Parents usually make good decisions but it can be complicated. For example, parents may lose pay from their jobs if they have to stay home for a sick child. Other parents may have a hard time getting a promotion if they have a child who is sick a lot. In addition, the child's illness can change during the day. Parents make decisions, but the child care and school personnel also have a say in the matter about whether a child sent to child care or school is allowed to stay there through the day.
A comprehensive book (in PDF format) with valuable tips, advice on caring for our children: