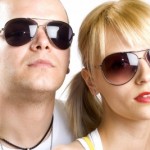 Teenagers are rarely ever easy and if you are a single mom, they can really give you a tough time. Getting back to a dating life may seem impossible if you have teens in the house. Not only do you want to set a good example in front of them but it is also important that they see you as an authority and both these targets are difficult to achieve if you don't handle your dating life properly.
Here are some tips that will help you to get back your dating life without upsetting your teens in any way
Never let guilt take over – When returning to your dating life do not let the guilt play on your mind. Teens are quick to sense guilt and will often ride on it too. As a single mother, you are taking care of them, but you have your own needs as a woman and going out to socialize or pursuing a relationship is every bit your right. As long as the kids are not compromised, you have nothing to feel guilty about and make this very clear to your teens. Just as they would like to step out so do you.
Be truthful – Teens are not toddlers and do not need fairy tales. If you try and sugar coat stuff or lie to them, you will end up doing much more damage than good. Come out clean when talking about your dating life. Let them know that you are going back to dating before you actually step out. Do not camouflage it as a work dinner or a group outing. If you are going to be upfront with your teens and not spring surprises on them, they are much more likely to settle down sooner and with hardly any problems either.
Communicate freely – There maybe times when your teens will also be going on dates and you will be sailing the same boat. Preaching is not going to help much here, but communication is. Talk to the kids about how protection is very important and the tips that will help them get through these times. You should bring in references from your own dating experiences and keep the communication two ways. Your dating should not bother the teen and while information is one thing, you should not bog the house down with your dates affecting your moods. If the teen sees you act responsibly in your dating life, the kid is bound to respect you and try and follow in your foot steps.
It is true that while girls may take more kindly to their mom dating, teenage boys may not fare so well. So if you have teen boys in the house, it would help to bring their father in to have the talk with them if you are sure that your ex will give them positive feedback and help them cope better.