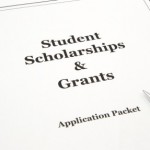 The Hispanic Scholarship Fund is the nation's largest provider of college financial aid for Latino students. HSF offers several scholarship programs that become available at different times in the year.  Beginning September of every year, scholarships become available for the upcoming academic year.
HSF scholarship award amounts range from $1,000-$15,000. The average award amount is $2,500 for students attending four year institutions and $1,250 for students attending two year institutions.
Scholarship funds may be used for tuition, fees, books, and other academic related supplies, as well as for room/board and transportation expenses related to school.
Scholarship Eligibility Requirements
Have a minimum 3.0 cumulative GPA on a 4.0 scale (or the equivalent)
Be a U.S. citizen OR legal permanent resident with a valid permanent resident card or passport stamped I-551
Be pursuing or plan to pursue your first undergraduate or graduate degree
Must plan to apply for federal financial aid using the Free Application for Federal Student Aid (FAFSA) beginning January 2012
Plan to enroll full-time as an undergraduate or graduate student at a U.S. accredited institution in the U.S., Puerto Rico, U.S. Virgin Islands, or Guam in the upcoming academic year.
Online Application and Step by Step Instructions on how to apply
Contact Information
Hispanic Scholarship Fund
55 Second St, Suite 1500
San Francisco, CA 94105
scholar1@hsf.net
877-HSF-INFO
Find more information about this scholarship fund
The Gates Millennium Scholars (GMS)
Funded by a grant from the Bill & Melinda Gates Foundation, was established in 1999 to provide outstanding African American, American Indian/Alaska Native, Asian Pacific Islander American, and Hispanic American students with an opportunity to complete an undergraduate college education in all discipline areas and a graduate education for those students pursuing studies in mathematics, science, engineering, education, public health or library science. The goal of GMS is to promote academic excellence and to provide an opportunity for thousands of outstanding students with significant financial need to reach their fullest potential.
The Gates Millennium Scholars program is available to graduating high school seniors. It provides substantial scholarship awards to exceptional high school seniors for study at the college of their choice. Eligible applicants must have a minimum grade point average (GPA) of 3.3 on a 4.0 scale, demonstrated leadership skills, and significant financial need.
GMS will select 1,000 talented students each year to receive a good-through-graduation scholarship to use at any college or university of their choice. We provide Gates Millennium Scholars with personal and professional development through our leadership programs along with academic support throughout their college career.
The GMS program is more than a scholarship—it's an opportunity to change your life
email questions to: gmsinfo@hsf.net
Find more information about this scholarship
Additional Scholarships for Hispanic Students
Beyond HSF scholarships, there are numerous funding sources that you should also consider.
Address questions and suggestions to kbarrionuevo@hsf.net.