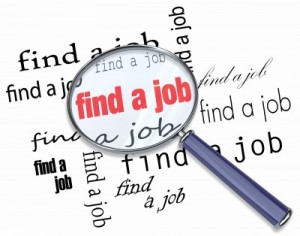 As a single mom, depending on the type of job you are looking for, you can make a positive impression and possibly secure a job application if you stop by at an organization in person to apply.
One way to get you application noticed is if you decide to apply directly to the employer. In the hospitality and retail industries you are expected to apply in person. The same applies if you are looking for a part-time or summer job.
In this article we will try to provide you some guidance in regards to the things you need to be aware of, if you decide to apply for the job in person.
As you walk through the door of what hopefully will soon be your work place, the first thing that people will notice about you is your appearance. Be sure to make a good first impression by dressing appropriately for the occasion. You may consider dressing a bit more formal than the job you are applying for requires. It is always best to overdress if you are not sure exactly what you should wear.
An introduction should be prepared before you actually decide to go somewhere and ask for a job application. You need to get the attention of the first person you meet and showcase your interest in working for that employer. The introduction should be short and to the point and you should mention your interest, past experience, and end in a request for a job application for you to fill out. If this request is denied you should consider leaving your resume just in case.
When inside the building you should be polite and show respect to anyone you encounter. You never know who you come across and sometimes even a low level employee may be able to decide right then and there whether they have a need for new employees and if you should be considered for a position.
Once you received your application you have two options. You can fill it on the spot, inside the building if the employer has a designated space for such activities or you take it outside and fill it out. Be sure to have all the necessary information with you at all times. Another option would be to take the application home with you and return it at a later time. This way you can be really thorough about what you write in there and have it neatly done for when you come back to hand it in. The process should not take more than a couple of days.
Once a few days have passed and you still haven't heard from the employer, you could consider dropping by the company and check how things are coming along with your application. This will show you are interested about the job and it may put you in a favorable spot.