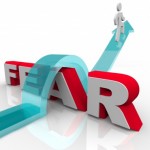 I got married in August, 1993. I was married for about four years. Eventually it got to a point where all my husband and I did was argue and it was obvious to both of us that the love we had was gone. We were hiding things from each other, we were barely speaking to each other, and there was even an incident that escalated to the point where the police were called. That's how low our union had sunk.
When my daughter was about two years old, we decided to divorce. I became a single mom. I was devastated in a way because I always thought when you got married, it was for life. I thought that wedding vows, "for better or for worse" meant that is was forever. No matter what problems or obstacles we faced, we could get over them. My parents had been married over 40 years and that's the kind of marriage I wanted, as well.
What made the divorce even more difficult were times when I would run into his friends and acquaintances who made insensitive comments like, "What did you do to him?" and "He looks so bad!" and "He can't take care of himself!" These kinds of interactions took such a toll on me that I ended up going to therapy. The song "Stand" by Donnie McClurkin also helped me get through this difficult time. The therapy helped me to understand that the breakup of the marriage was not my fault because I learned that my ex- husband had many complicated personal issues that he brought into the relationship and he was never able to mature and change. Also, he suffered from a lack of motivation. He always depended on me but when our daughter was born and I wanted and expected him to do more, he simply could not.
I was the so-called breadwinner in the family, making more money than he and paying most of the bills and I never questioned it or wanted to change it until our daughter was born and I needed assistance. When you have a set routine for a long time it is hard to change. I had unintentionally enabled him for so long that when I needed him to step up and bring more to the relationship – both emotionally and financially, he was not able to deliver.
In 1998, I moved back home with my parents. I was fortunate to have the support of loving parents and a beautiful girl to raise and care for. With their assistance, I was able to continue working while they cared for my daughter. I would take her to school on my way to work and my Dad would pick her up.
I made the decision to go back to school and get my Bachelor's degree through the Nyack Adult Degree Program. I attended class one night a week from 6:00pm-10:00pm. My Mom complained at first, but eventually she came around. When my daughter was six and I was about to graduate, I found out I was pregnant. The thought of burdening my parents by staying at their home with another child didn't sit well with me. I was 8 months pregnant when I graduated from Nyack with my Bachelor's Degree in 2002. I was proud of my accomplishment. My boyfriend and daughter were at my graduation. My boyfriend asked me to marry him and we began looking for a place to live.
Even though things were not great between us, I thought I would give it a try for my unborn child's sake. After my son was born, things only got worse. When my son was three months old, I found out he was seeing someone else… I actually saw him with another woman! We grew apart and I found my own apartment and moved out of my parent's home with the kids. I would continue to be a single mom now with two children. I was very depressed and felt like a failure. I thought to myself, "What man is going to want to be with a woman with two children from two different men?"
I reached out to certain organizations for help but to no avail. My mother would help by watching my son during the day. I would drop my daughter to school, drive my son to my mom's, and then go to work. She watched him till he was about two years old and then I enrolled him in day care. I again decided to go back to school and enrolled in the University of Phoenix Online. Classes were hard, but when the kids were sleep, I spent most nights and Saturdays doing class work and studying.
I had this routine until my children became older. It was exhausting but fulfilling because I felt empowered – I was raising my children on my own and I was enhancing my education. Throughout the years, I always attended church which was instilled in me by my parents. I found a solid Church home became a member and received much love and support.
In later years, my Mom suffered a stroke and was very ill. I moved back home to help my Dad. I put school on hold for a while. My daughter was 12 and my son 6 years old. I later got a job with the University of Phoenix and was able to go back to school FOR FREE and complete my educational objectives! I graduated with my Master's in Human Resources in 2007. I did not attend the graduation because it was in Phoenix, Arizona, and I just couldn't afford to go at the time. Still, I saw my graduation as another proud accomplishment and an important milestone in my life.
My parents are now deceased and I look back and thank God for them in my life and for the many blessings and lessons they taught me. They never looked down on me or said anything negative about my personal situations. My children are the most important thing to me and I love them with all my heart. My daughter just started College, and my son started middle school. I would do anything for them and I do my best to assure that they have a great life even without the benefits of having a father around or involved in their lives.
When people hear the term single mom, there should be no stereotypes or stigmatisms associated with it. I love being a single mom! The end to this story… just turned 50 years old and got engaged to a WONDERFUL man and looking forward to starting my new life with him and our children! It is my hope that this story has encouraged, inspired, and given you hope that "it's going to be alright".
Written by Melissa Evans