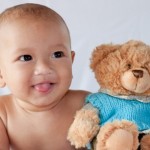 In many States, there are several sources of small grants and low-interest loans available to providers who meet certain requirements. The child care resource and referral (CCR&R) agency near you may have information about the main sources of funding in your State and/or local area. To learn how to locate a CCR&R agency in your area, visit the National Child Care Information and Technical Assistance Center (NCCIC), a service of the Child Care Bureau.
The State child care agency responsible for subsidizing child care for low-income families may have funds to help increase the availability of quality child care. For example, this agency may provide loans or grants to open or expand a child care business or to replace old equipment to make a home or center safer for children. To learn more, contact the child care assistance program in your State.
The following organizations may have more information about grants available to small business owners:
U.S. Small Business Administration (SBA)
SBA provides a number of financial help programs for small businesses, including grants and loans. Call SBA at 800-827-5722 or visit the Web for more information.
Rural Housing Services (RHS)
U.S. Department of Agriculture
In some States and local areas, the Community Facilities Program, administered by RHS, offers financial support to expand the availability of community facilities (e.g., child care facilities) for public use in rural areas. Call RHS at 800-414-1226 or visit the Web for more information.
Community Development Block Grant (CDBG)
U.S. Department of Housing and Urban Development
The CDBG program provides States with annual grants to help expand affordable housing and economic opportunities, and/or improve community facilities and services, such as child care programs. In some States, grants are given to people starting or operating child care businesses.
The Child Care Microenterprise Toolkit (2006), published by the Child Care Bureau, has information about small business investment opportunities for child care business owners. It includes tip sheets for small businesses about individual development accounts, micro-loans, and related resources. The Child Care Microenterprise Program Directory, includes information about organizations that help child care providers learn about issues related to small business and asset building.