Sometimes I feel like I need to be alone so much that it may leave me alone in the end. Sometimes I don't give a shit.
I know people get tired or hearing about single mom hood. Newsflash. We get tired of having to say it.
We get tired of having to do it.
We get tired of being the only one remembering multiple different sizes of clothes & shoes, that change continually.
We get tired of being the only one remembering multiple sets of doctors appointments, dentist appointments, & extras, orthodontists, etc.
We get tired of moving toys and books and food and drinks. Alone.
We get tired of feeling unloved.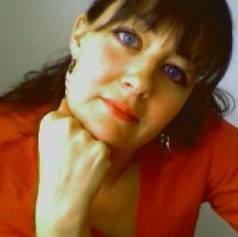 We get tired of working for free, when we're not working for the money we need to take care of others. First.
We get tired of trying.
WE get tired of doing it all alone, and of never being alone.
It's unimaginable until you've lived it.
Just like everything.
No one decorates us with medals, no one showers us with praise.
Just do it. Just robot that shit.
That's fine. We do.
But we're not robots. We're human. We're women. You know the ones, women. We're the other half of that old time phrase "Women & Children first."
But we're not first. Not even close. Luckily, the kids still get to be first, because of us. But we're in the muck of it. We're in the trenches, the dirt. We labor physically, mentally, emotionally, & spiritually if we're lucky. Sometimes I don't have the time to be Soulful. Sometimes I don't have the time to care.
It hurts. It swells & implodes on occasion.
My need for me gets so strong that I push others away. I don't have the time. I don't have the energy. I cant give one more single human being anything because after all I do there is nothing left. There is no me anymore.
I like to write. I enjoy it, it soothes me & connects me to others.
But when? When everyone else is fed & clothed & warm? Well, then I need to clean it all up, to wash more clothes, to get more oil for the tank. Sometimes I need to just SIT. THINK. BREATHE. DRINK.
"Well, this is the life you asked for."
I was married to my daughters father. I was a super mom & super wife like I had only seen in movies. I didn't think leaving him would result in him leaving his children! I wouldn't have left them, ever!
I didn't think that when his daughters were at twelve and fourteen years he would find it totally acceptable to take twelve thousand dollars out of a woman's pocket (mine) to not help even the smallest amount (financially or otherwise) in the care of his children! You think I asked for that? Well then, you're an idiot! Congrats!
No. I didn't ask for it, and neither did the kids.
We just live it. But …. we're supposed to shhhhhhhh …. no one wants to hear the truth, right?
Woopsie. I'm so bad at not telling the truth!
So it is what it is. Here we are. Here I am.
Tonight, I cry. I question.
I want to love & live, but I'm loving & living continually for others, and they deserve that! They deserve it twice fold, much more than stressed out luny mom can do. But I don't get to be anything BUT that, because here they are, and here am I. That's our life.
Since I began writing this, I'm feeling more like me. I"m feeling more like its okay, and it will be.
I can forgive myself for not being everything to everyone else because I am doing what I need to do. Even if others don't see It, even if they don't know, or worse yet .. do know, but don't care. I do.
I messed my back up last year, bad. In the early days I couldn't stand or sit right, walk, drive, bend, etc. It got better, but I promised myself to do some physical therapy for it, just in case it worsened, they were gonna teach me some things to help loosen that area.
I couldn't make my first appointment because I couldn't find child care for my son. Like tonite, I remember crying my eyes out that day too. It was the ultimate irony. The woman who alone carries the weight of her world, her back finally gives out. It was like life was trying to tell me to take care of me. But, I couldn't. My son comes first. I rescheduled, still hopeful.
Next appointment comes, I'm sick with fever & strep. My daughter had the dentist that day too so I had to choose that appointment, knowing my intensely sick body couldn't handle two. To all those who get tired of listening to single mom talk, I'd love to add that at twelve years old her dad has never taken her to (or financially contributed towards) an appointment in all her life. Sick as fuck, needing P.T. for my back, I chose her.
So, before you judge me, or any single parent, ask yourself when the last time you made that kind of choice for another person was. ( & I know some of you do!  I know your hearts.)
That is my life. I didn't ask for it, but I rose to the occasion with responsibility, or, the 'Ability to Respond'. So excuse me while I cry, write, drink. Because I'm gonna do so regardless. I've earned that.
So if I do end up alone, because I'm too busy, too touched, too worn, too tired to give to someone else, well, maybe that's exactly what I will deserve to be. FINALLY. 😉