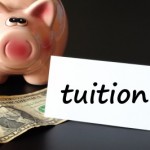 The Teacher Education Assistance for College and Higher Education Grant (TEACH Grant) was created by the Congress in 2007 to provide up to $4,000 per year in grants to students, who plan on teaching in public or private elementary or secondary schools serving children from low income families.
To receive the TEACH Grant, prospective students must commit to serving upon graduation as full time teachers for at least four academic within eight years from course completion. The graduates need to server in schools for disadvantaged children, and teach in a field in high demand.
In case TEACH Grant recipients do not complete the service commitment, the amount of the TEACH Grants will be converted to Federally Direct Unsubsidized Stafford Loans, which will carry interest.
TEACH Grant Eligibility
Complete the Free Application for Federal Student Aid (FAFSA). However, there is no need to demonstrate financial need.
Be a U.S. citizen or eligible non-citizen
Be enrolled in as an undergraduate , post-baccalaureate, or graduate student in a post secondary educational institution that participates in the TEACH Grant program.
Be enrolled in course work necessary pursue a career in teaching. Course work may include subject area courses.
Meet certain academic achievement requirements (generally, scoring above the 75th percentile on a college admissions test or maintaining a cumulative GPA of at least 3.25).
Sign a TEACH Grant Agreement to Serve.
High Need Fields of Teaching areas are:
Bilingual Education and English Language Acquisition
Foreign Language
Mathematics
Reading Specialist
Science
Special Education
The graduates, who benefited from the TEACH Grant need to serve in Schools Serving Low Income Students. These schools include elementary and secondary schools listed in the Department of Education Annual Directory of Designated Low Income Schools for Teacher Cancellation Benefits. Teacher Cancellation Low-Income (TCLI) program enables state education agencies to maintain the list of elementary and secondary schools that qualify a student, a prospective teacher, for cancellation under Federal Perkins Loan (Perkins) / National Direct Student Loan (NDSL), Federal Family Education Loan (FFEL), and William D. Ford Federal Direct Loan (Direct Loan) programs.
Learn more about the TEACH Grant Program