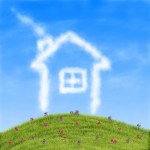 Nurturing Network is a nationwide charitable organization dedicated to serving the needs of women facing unplanned pregnancies.
The Nurturing Network (TNN) provides an individually tailored program of support free of charge to mothers whose own support networks have let them down.  The comprehensive support offered by TNN's professional Staff and Volunteer Members includes specialized educational and employment assistance along with the more routine medical, housing and counseling services.
As a nationwide organization, the Nurturing Network is often able to help a Client who needs to temporarily leave her local community and relocate for reasons of confidentiality or emotional and physical safety.
The Nurturing Network also provides assistance to college and working women who are experiencing special legal, medical or emotional difficulties that local pregnancy resource centers or social service programs may feel unable or unqualified to address.  About a third of TNN's Clients are referred by local pregnancy resource centers that collaborate with Nurturing Network's Staff in serving mothers in crisis.
Support Uniquely Designed to Help College and Working Women
Download College/University Information Packet HERE
The Nurturing Network is designed to meet the needs of all pregnant women with a special emphasis on assisting college and working women. These are the women for whom few, if any, resources had been made available until this mission of practical compassion was founded by Mary Cunningham Agee in 1985 following a mid-trimester miscarriage. It was in meditating upon this particularly painful loss that the Founder began to discern the rough outline of what came to be the Nurturing Network.
The objective of the Network is not a political one, but a most practical one: To ensure that every woman knows that the resources she needs in order to continue her pregnancy are readily available without cost by contacting the Nurturing Network at its toll free number or through this web site.
TNN's 800# has become one of the nation's most effective lifelines, linking literally thousands of mothers to the support they urgently need both through TNN's extensive Network of individual Members as well as thousands of local pregnancy resource centers who are assisted by the Nurturing Network.
The Nurturing Network is equipped to help women across the country with its toll free 1-800-TNN-4MOM number, it is a fountain of resources which provide the practical necessities for women who feel that their only option to an unwanted pregnancy is abortion. With a database of 22.000 volunteers across the country, the organization has offered jobs, host homes, counseling, medical assistance, and educational opportunities to 9,000 women through their various "member categories." The network functions on the generosity of professionals and philanthropists who dedicate their time, skills, and financial assistance to the care of unplanned pregnancies.
For more information about The Nurturing Network, you can visit their Resource Library.  Besides downloading one of their helpful information packets, you can  browse their materials organized thematically in TNN Favorites.
Contact Information:
The Nurturing Network
800-TNN-4MOM
Development Office
PO Box 1489
White Salmon, WA 98672
509-493-4026 (Phone)
509-493-4027 (Fax)