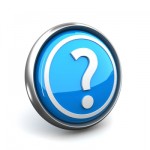 Ask Laurie your questions on parenting, handling children of different ages, coping with depression, coping with addiction, trouble with finances, household chores, cooking, and much more.
Get answers to your single mom questions. Ask your questions using the form below, and Laurie will reply you as soon as possible. She will give you a direct, non sugar coated answer.
If you want to remain anonymous, please change the name, location, so that others do not recognize your situation. However, enter the correct email address, in case Laurie wants to contact you. SingleMom.com will never disclose your email addresses.
For more information on our submission policy, please check our privacy policy.