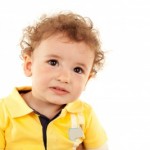 Childhelp USA® is one of the largest and oldest national non-profits dedicated to the treatment and prevention of child abuse and neglect. Since its founding in 1959 by Sara O'Meara and Yvonne Fedderson, the organization has directly provided help and hope to millions of children and adults whose lives have been traumatized by child abuse.
National Child Abuse Hotline: 1-800-4-A-CHILD (1-800-422-4453)
Crisis Counselors Available 24/7
GET HELP
The Childhelp National Child Abuse Hotline 1-800-4-A-CHILD (1-800-422-4453) is dedicated to the prevention of child abuse. Serving the United States, its territories, and Canada, the Hotline is staffed 24 hours a day, 7 days a week with professional crisis counselors who, through interpreters, can provide assistance in 170 languages. The Hotline offers crisis intervention, information, literature, and referrals to thousands of emergency, social service, and support resources. All calls are anonymous and confidential.
CHILD ABUSE
Although there are many formal and acceptable definitions of child abuse, the following is offered as a guide for information on child abuse and neglect.
Child abuse consists of any act of commission or omission that endangers or impairs a child's physical or emotional health and development. Child abuse includes any damage done to a child which cannot be reasonably explained and which is often represented by an injury or series of injuries appearing to be non-accidental in nature.
Physical abuse: Any non-accidental injury to a child. This includes hitting, kicking, slapping, shaking, burning, pinching, hair pulling, biting, choking, throwing, shoving, whipping, and paddling.
Sexual abuse: Any sexual act between an adult and child. This includes fondling, penetration, intercourse, exploitation, pornography, exhibitionism, child prostitution, group sex, oral sex, or forced observation of sexual acts.
Neglect: Failure to provide for a child's physical needs. This includes lack of supervision, inappropriate housing or shelter, inadequate provision of food and water, inappropriate clothing for season or weather, abandonment, denial of medical care and inadequate hygiene.
Emotional abuse: Any attitude or behavior which interferes with a child's mental health or social development. This includes yelling, screaming, name-calling, shaming, negative comparisons to others, telling them they are "bad, no good, worthless" or "a mistake." It also includes the failure to provide the affection and support necessary for the development of a child's emotional, social, physical and intellectual well-being. This includes ignoring, lack of appropriate physical affection (hugs), not saying "I love you," withdrawal of attention, lack of praise and lack of positive reinforcement.
PROGRAMS
Contact Information:
4350 E. Camelback Road, Bldg F250
Phoenix, Arizona85018
480.922.8212
Childhelp National Child Abuse Hotline: 1-800-4-A-CHILD (1-800-422-4453)