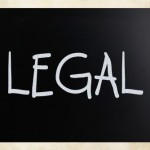 Do you ever find yourself trying to figure out the law all on your own? Whether you're looking for answers on divorce, labor law, custody, elder law or family law (plus pretty much every other type of law), you can ask your questions on LawGuru.com. The best part of this online legal Q&A is it's FREE! All the attorneys reading and answering your questions are certified attorneys and specialize in the area of law you are/going to inquire about. The site is super user friendly as you can ask your questions right on the home page of the site as well as browse past questions and answers. They even organize the answers by State in ensure you are getting the right answers.
Another service they offer is providing legal forms such as wills, trust, divorce, contracts, and the list goes on and on.  If you happen to not get the answers your looking for, you can always search for a lawyer in your area specializing in whatever your current needs might be.
LawGuru has truly put together a plethora of information right here at your fingertips. Take advantage of the free legal advice, not to many things in life are free these days.