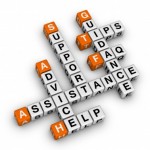 The Department of Human Services, Division of Family and Children Services accepts applications for Medicaid, assists low-income families with income supplements through Temporary Assistance to Needy Families (TANF), finds adoptive and foster homes for neglected children, investigates child abuse, manages the Food Stamp program, and subsidizes childcare costs for low-income families through Childcare and Parent Services (CAPS), among other tasks.
Application for Medicaid
The Department of Human Services
Division of Family and Children Services
2 Peachtree Street, NW Suite 18-486
Atlanta, GA 30303
Phone Number: 404-651-9361
dfcs.dhs.georgia.gov
Child Care Providers & Assistance in Georgia
As you search for the best child care program for your son or daughter, it's good to be as informed and involved as possible. Visit the programs you're considering for your child, and ask for advice from trusted friends and neighbors.
What You Should Know:
Low-income families may apply for Childcare and Parent Services, a program that helps pay for child care for those under 13 years of age. Visit Georgia COMPASS to apply.
The Head Start and Early Head Start programs also help low-income families by supporting children from birth to school age. You don't need to be a U.S. citizen to apply. After you select a location, call or visit the program to learn more about eligibility and program benefits. Find a Head Start or Early Head Start program in your area.
Your local Child Care Resource & Referral System can help you during your search for a child care program.