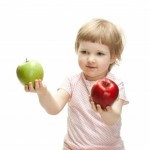 What Is The Child And Adult Care Food Program (CACFP)?
CACFP plays an important role in improving the nutritional quality of meals and snacks served to children.
The program also provides meals and snacks to adults who receive care in nonresidential adult day care centers.
CACFP reaches even further to provide financial reimbursement for meals served to children residing in emergency shelters, and snacks and suppers to youths participating in eligible afterschool care programs.
It is a federally funded program operated nationally by the U.S. Department of Agriculture (USDA) and administered at the State level by the Louisiana Department of Education (LDOE).
Who Is Eligible For CACFP Meals?
Children age 12 and under
Migrant children age 15 and younger
Functionally impaired adult participants or adults age 60 and older enrolled in an adult day care center
Youths through age 18 in afterschool programs in needy areas
What Type Of Facilities Participate In CACFP?
Child Care Centers-licensed or approved public or private nonprofit child care centers, head start programs, and for-profit centers serve meals to large numbers of children.
Family Day Care Homes-small groups of children ( 6 or less) receive nonresidential day care in approved private homes.
Afterschool Care Programs-centers in low-income areas provide free snacks to school-age children and youth.
Homeless Shelters-emergency shelters provide residential and food services to homeless children.
Adult Day Care Centers-public, private non-profit, and some for-profit adult day care facilities provide structured, comprehensive services to functionally impaired nonresident adults.
For more information about these programs consult the Louisiana Department of Education's Child and Adult Care Food Program web page or  contact the appropriate person noted below:
– Center-Based: Linda Tindall [225-342-3680 or 1-877-453-2721 (toll-free); linda.tindall@la.gov]
– Home-Based: Linda Lambert [225-342-3997 or 1-877-453-2721 (toll-free); lindab.lambert@la.gov]
Primary Phone Number:     ( 225 ) 342 – 3769
Sharon Street
( 225 ) 342 – 5397
SStreet@la.gov