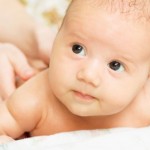 The Child Care Assistance Program helps low-income families pay for child care while working or attending school or training. Monthly payments are based on the number of hours the parents work or attend school or training, as well as the amount charged by the child care provider, family size and household income.  Parents can select any Class A child care center, school-based before and after school program, licensed child care center determined by the Department of Defense, registered Family Child Day Care Home, or In-Home provider active in the CCAP provider directory.
Qualifying for Child Care Assistance
Are you responsible for paying child care costs for a child under 13, or a disabled child under 18, who lives with you?
Do you, your spouse, and any other parents of children who live in your home, work or attend an educational or training program? If not participating in one or a combination of these activities, do these persons receive disability income?
Is your household's monthly gross earned income (before any deductions from paycheck) and unearned income less than the amount listed below for your household size?;
2 persons-$2420     4 persons-$3559     6 persons-$4698     8 persons-$4911
3 persons-$2989     5 persons-$4128     7 persons-$4804     9 persons-$5018
If you answered YES to all of the above questions, you may be eligible for child care assistance.
How to apply
Applications can be submitted at any Economic Stability parish office or  you can call 1-888-LAHELPU (1-888-524-3578) for assistance.
An interview is not required for CCAP. The following verification of information must be provided:
4 most recent check stubs for all jobs for each household member who is working
Proof of any of these types of income if received by any household members: child support, adoption subsidy, alimony, SSI, Social Security, Veteran's Administration benefits, Unemployment Compensation, Worker's Compensation, and any other retirement or disability benefits
For any adult or parent (including a minor unmarried parent age 16 or older whose child is in need of care) attending school, statement from the educational or job training program verifying hours of attendance each week and the anticipated date of completion
Social Security cards or proof of application for Social Security cards for all household members
Note:  Social security numbers are not required for Child Care Assistance eligibility and eligibility cannot be denied for failure to provide social security numbers. If provided, social security numbers may be used to verify income and need for assistance or for data collection or statistical purposes.
Birth certificates for all children in the home.
Proof of citizenship or alien status of children in need of care.
Verification of disability (doctor's statement, etc) if not receiving SSI, Social Security Disability benefits, or VA Disability benefits.
Immunization verification for all children in need of care.
Family Services
( 888 ) 524 – 3578
Primary Phone Number:     ( 504 ) 838 – 5630
Fax Number:     ( 504 ) 838 – 564