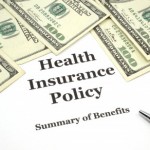 Medicaid: LaCHIP
LaCHIP is no-cost or low-cost health insurance for children. LaCHIP stands for "Louisiana Children's Health Insurance Program." If your child is younger than 19 and does not have health insurance, he or she could get LaCHIP to pay for seeing a doctor. LaCHIP covers care at a hospital, prescription drugs and shots, too!
The only way to know if your child can have LaCHIP is to apply. Call 1-877-2LaCHIP (1-877-252-2447) to have have an application mailed to your home or click the following link to apply online.
For additional program information please visit the Department of Health and Hospitals website, read the Frequently Asked Questions, or contact the parish office nearest you using the information provided below.
Find providers who accept LaCHIPP.
Primary Phone Number: ( 888 ) 342 – 6207
Fax Number: ( 337 ) 262 – 2362
LaCHIP Helpline
( 877 ) 252 – 2447
Medicaid: LaMOMS
Through the LaMOMS program, pregnant women of working families, either married or single, have access to no-cost health care coverage.
Research shows that fewer low birth weight babies are born to teen moms who have Medicaid or LaCHIP coverage than to teen moms who lack any type of health insurance. Access to proper prenatal care is crucial to improving health outcomes.
Am I Eligible?
The LaMOMS program is an expansion of Medicaid coverage for pregnant women with incomes up to 200 percent of the Federal Poverty Level. For example, a woman in a family of four (the unborn child is included in the family size) can have a monthly household income up to $3,225 and still qualify for this program. Click here to see the current Federal Poverty Level income guidelines and know whether you qualify.
What Does LaMOMS Cover?
LaMOMS will pay for pregnancy-related services, delivery and care up to 60 days after the pregnancy ends, including doctor visits, lab work/tests, prescription medicines and hospital care.
For a listing of OBs who are enrolled in LaMOMS or Medicaid, call 1-877-455-9955 or find a doctor online.
How Do I Apply?
You can apply for LaMOMS through the Louisiana Medicaid Online Application Center. If you prefer to apply for LaMOMS by filling out a paper application form, you can download the form, print and then mail it to your local Medicaid office for processing. Paper applications and instructions are provided on the Louisiana Department of Health & Hospitals web site.
Primary Phone Number: ( 888 ) 342 – 6207
Fax Number: ( 337 ) 262 – 2362
LaMOMS tollfree Helpline
( 888 ) 342 – 6207