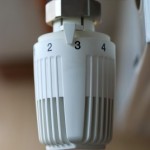 The Illinois Home Weatherization Assistance Program (IHWAP) is designed to help reduce the energy costs for low income households by making their homes more energy efficient. For Program Years 2010-2012, this effort is being augmented by increased funding through the federal American Recovery and Reinvestment Act (ARRA).
Energy conservation actions that can be funded through IHWAP include:
Air sealing
Attic and wall insulation
Furnace repair and replacement
Electric base load reduction (lighting and refrigerator, and
Window and door weatherization
A maximum of $7,500 can be spent on each eligible client's home for energy-related weatherization and repair work.
To apply contact your local Community Action Agency to make an appointment to apply for LIHEAP. Locate the Community Action Agency nearest you.
Read the Frequently Asked Questions (FAQs)
For additional assistance, please feel free to call the Energy Assistance Hotline at (877) 411-9276.